Along with the sunshine and heat we have been experiencing, we have officially entered the best season for berries in Canada. With raspberries, blueberries, strawberries and cherries all in season, market-goers and pick-your-own visitors alike are looking for recipes to enjoy these flavourful gems at their prime. Bake Good shared with us this Summer Berry Tarts recipe made with strawberries and blueberries, easy, full of flavour and oh-so-cute. Perfect for any summer get-together, these tarts are sure to be a crowd-pleaser!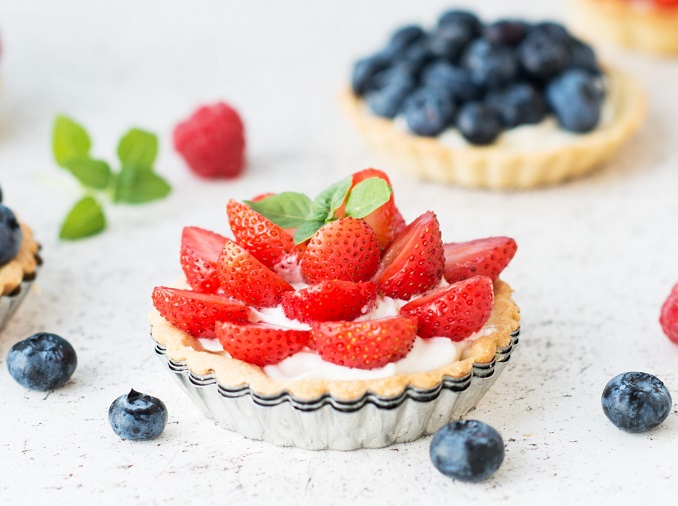 Summer Berry Tarts
Ingredients:
4 cups (about 2 pints) sliced strawberries, divided
2/3 cup sugar
3 tablespoons Fleischmann's® Corn Starch
3/4 cup water
1 tablespoon lemon juice
5 to 10 drops red food colour, optional
8 (3-inch) tart crusts, baked and cooled
Whipped cream
1/3 cup fresh blueberries
Directions:
1. Puree or mash 1 cup strawberries in food processor or by hand.
2. Combine sugar and corn starch in a small saucepan. Gradually stir in water, lemon juice and food colour. Bring to boil over medium heat, stirring constantly; boil 1 minute. Let mixture cool slightly.
3. Gently stir remaining 3 cups sliced strawberries into cooled filling. Spoon into tart crusts. Refrigerate at least 1 hour, until set and chilled.
4. Top with whipped cream and blueberries. Tarts are best served the same day prepared.