Maple & Nutmeg Candles & Co. is a one-woman, black-owned small business creating soy candles and unique, high-quality leather goods sourced ethically. We spoke with Rekeisha George to discuss her vision and to learn more about what she does.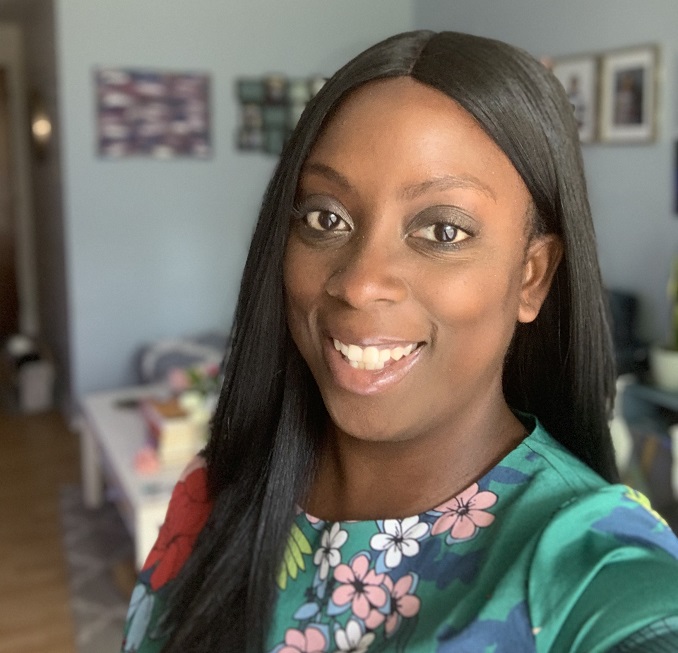 What is your business called and what does it do?
Maple & Nutmeg Candles & Co., we create hand and slow-made soy wax candles as well as leather bags/accessories used from reclaimed high-quality leathers which otherwise would be in a landfill.
I was born in Grenada, a small island in the Caribbean, it is known as the Spice Isle, most commonly the nutmeg. My family moved to Canada when I was about 2 years old, so Canada is very much shaped who I am. When starting the brand, I wanted a name that would symbolise both parts of me that made me who I am and that is Canada & Grenada. So I chose the things they are most commonly known for Maple & Nutmeg. 😍
What made you want to do this work?
I have always been a creative person, whether it's from writing (my blog), photography or making things with my hands. Creativity is in my blood, it also helps me stay sane and reshift my mental health.
What problem did you want to solve with the business?
The candle business is definitely saturated, but I think it's also overly mass-produced and with lots of low-quality waxes and ones that are not only damaging to the environment but also the air. I started my business so that I could have candles that wouldn't make it harder for me to breathe, but also because I was tired of spending my money on overly perfumed, cheap candles, so I made it myself. When it came to the leathers, I worked in the furniture business for many years and finding out that the leather swatches were simply being thrown out I felt there would be much better uses for them and tried to come up with something I could do, in order to save it from ending up in landfills.
Who are your clientele/demographics?
By far my demographic is 100% Canadian, mostly women, but I will be adding more "wallet" styles, so I expect this to potentially shift. Agewise, I would say within the 30+ age group.
How does your business make money? How does it work?
We are still in our infancy, opening in the summer of 2020, as I am a 1 person team, I work on tight margins and simply get the name of the business out there and continue to improve on my attention to detail. I work to keep the SKU count low and work on maintaining our best sellers in stock, accepting that it is a tough time in the current economy, so businesses like mine might find it harder to have a steady stream of income; which is why is focus on the slowly made and really put my focus and attention on each piece.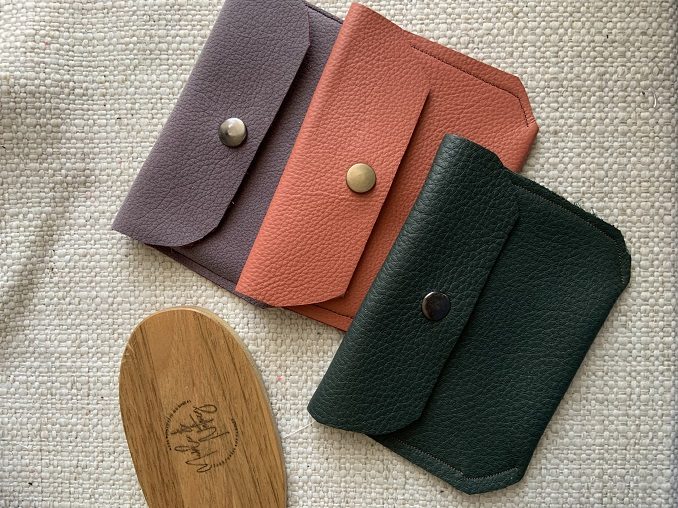 Where in the city can we find your profession?
There are many local craftspeople in Montreal, we are a very creative city, I don't currently know of any within the city who do exactly the same as me, but in some respects, I haven't spent too much of my time focused on that.
What is the best part about what you do? What is the worst part?
The best part is being creative and being able to express myself creatively, it genuinely is my cure, being able to do that on my own terms is a wonderful blessing! Worse part: Having to juggle so many parts of the business, finance, replenishing stock, not letting my perfectionism hinder my progress/work and wrapping my head around all of the social media, because I tend to be camera shy about my work and social media requires you to push past that, but I am actively working on that.
Where can we follow you?
Instagram | Facebook | Threads | Blog
PAY IT FORWARD: What is another local business that you love?
Emory & Opal (local jewelry brand)