Disheartened by the granola available widely from the commercial chain grocers to the small wellness stores, Julie began creating her own granola at home that cut out all chemicals, allergens, gluten and sugars down. The business took off in the blink of an eye due to being so healthy and good for you. We had the opportunity to speak to Julie and find out a little bit more about Granolust.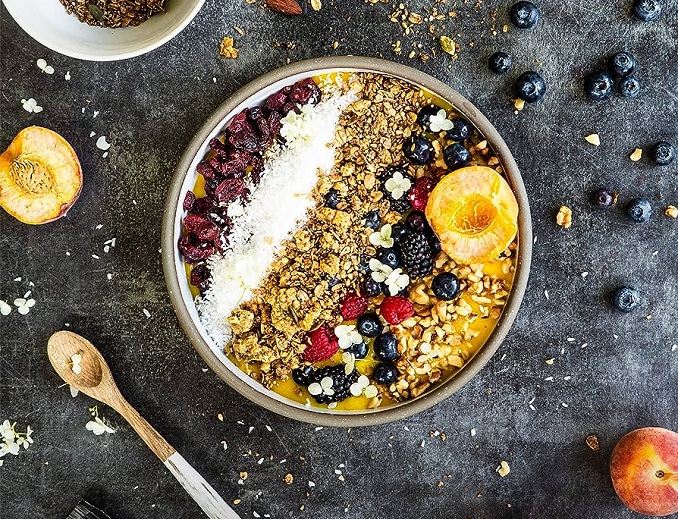 What is your business called and what does it do?
Granolust. We make all-natural, vegan and gluten-free premium granola in both sweet and savoury flavours.
What made you want to do this work?
Started this business accidentally (!) in 2017 after a 20-year career in the fashion industry. We make all-natural, vegan and gluten-free premium granola in both sweet and savoury flavours. The owner of a local juice bar was looking for a new granola supplier and she fell in love with the small batches I was making at home, for me to eat. One thing led to another and before you know it I was supplying the juice bar with 20 pounds of granola a week! A few months later I started making individual bags for people to take and enjoy at home.
What problem did you want to solve with the business?
There were no premium, gluten-free and good-tasting granolas on the market so that was really the problem I was trying to solve.
How does your business make money? How does it work?
We also created another unique product which was our savoury granola clusters – meant to go on salads or soups like a healthy crouton. We have 6 flavours available in 2 sizes of bag that are available in over 300 local (and national) stores.
Where in the city can we find your profession?
We sell to speciality grocery stores, health food stores, gift shops, restaurants, gyms, juice bars etc and they re-sell to their clients. We also sell directly to consumers from our website.
What is the best question a prospective customer could ask a member of your profession when comparing services? Give the answer as well.
The best question a prospective client could ask is why should I spend more on your granola when I can find some for a fraction of the price in the grocery store? The reality is that many grocery store granola brands are full of sugars, additives and other unhealthy ingredients. We use only the healthiest oils, non-refined sugars and organic ingredients wherever possible. On top of that – ours actually tastes good! Because we are a small business, we are constantly producing so what you're buying and eating is the freshest possible. It hasn't been sitting on store shelves for months and months turning to dust.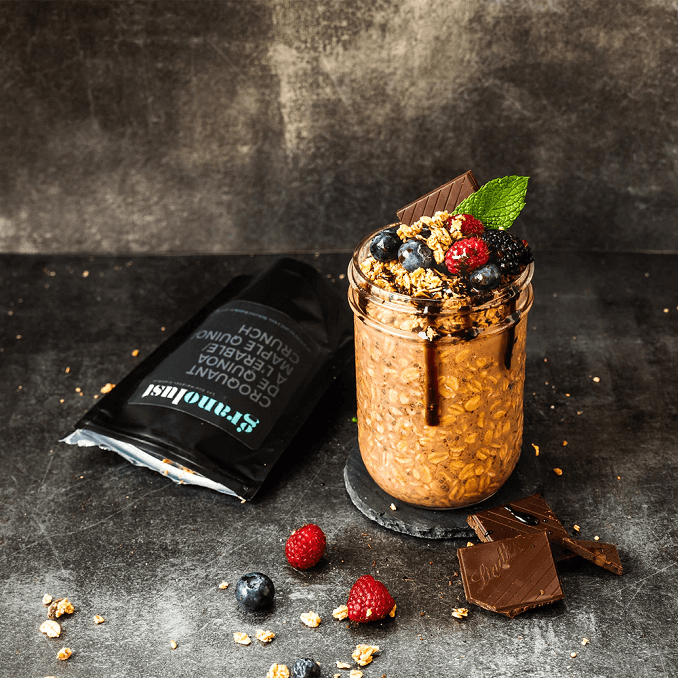 What is the best part about what you do? What is the worst part?
The best part of what I do (or did) was making something that people actually like and the branding that we created really sets us apart in the marketplace. We turned a regular, boring item into something sexy and playful and people really responded to that. The worst part is when we can't deliver to our customers fast enough!
What is your favourite joke about your own profession?
It's not really a joke but I like to say that we aren't like typical Vermont Ben & Jerry's granola – we're more like Manhattan granola 🙂
Where can we follow you?
Our website, and you can follow us on Instagram or on Facebook
PAY IT FORWARD: What is another local business that you love?
Another local business we love is Zoe Ford.