Reform and Resettle is a Canadian charity which focuses on providing hot homemade meals to Montreal homeless shelters. With the help of their team of volunteer students, they organize events where they provide cooking classes to help those in need gain more autonomy. We spoke with Henry Xie, Founder and Executive Director, to learn more.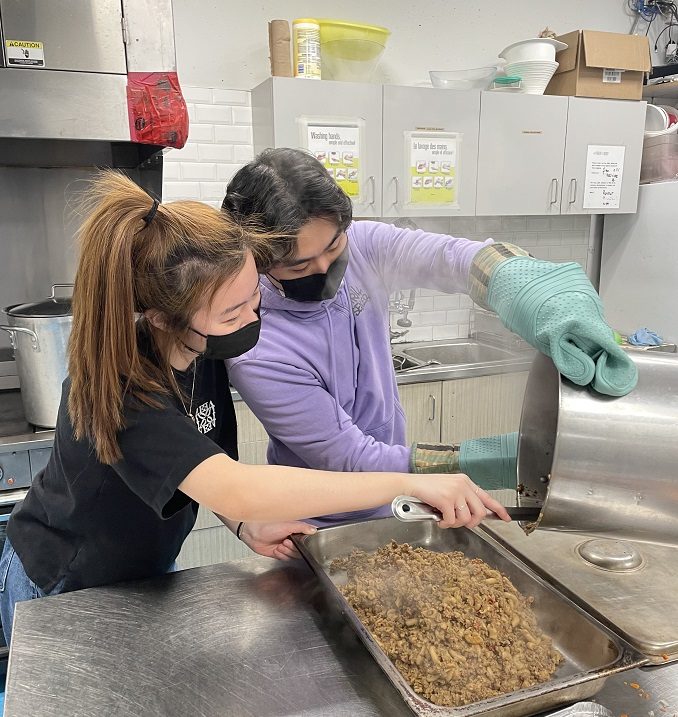 Describe your charity/non-profit/volunteer work in a few sentences.
Reform and Resettle is a Canadian charity that focuses on supporting homeless shelters in Montreal. We are entirely volunteer-based and run by students. Our primary objective is to provide hot, homemade meals to homeless shelters for distribution. Additionally, we organize various events at homeless shelters aimed at teaching cooking skills, which are essential for independent living, and fostering social skills and self-esteem. We also offer free group cooking events that produce hundreds of meals for shelters while also equipping our volunteers with the ability to cook affordable meals, a crucial skill for most university students.
What problem does it aim to solve?
Homelessness is a significant issue in urban areas across Canada. The demographics of individuals experiencing housing insecurity or chronic homelessness are largely Indigenous, migrants, refugees, veterans, and other marginalized communities. Shockingly, according to The Canadian Press, an indigenous person in Montreal is 27 times more likely to be homeless compared to a non-indigenous person. These statistics highlight the glaring disparity within the community. The increase in homelessness over the past decade underscores the urgent need for services addressing this issue.
Therefore, in the face of the growing homelessness epidemic in Canada, Reform and Resettle's mission to combat homelessness, hunger, and poverty has become more crucial than ever.
When did you start/join it? What made you want to get involved?
My involvement in community service began during my upbringing in Erin Mills and the Greater Toronto Area, where I actively volunteered through Scouts Canada. I had the privilege of participating in diverse initiatives, such as tree planting, food distribution, creating "Santa Boxes" for underprivileged community members, and promoting mental health awareness campaigns. These experiences instilled in me a sense of empowerment to address the injustices I witnessed in my community.
Last summer, while working as a research assistant at SickKids Hospital in Toronto, I finally had an income that I could use to give back to my community. I purchased socks, underwear, toiletries, and non-perishable foods to create care packages, which I distributed personally. Additionally, I thoroughly enjoyed cooking meals for distribution. When some of my colleagues discovered my efforts, they
encouraged me to start an organization that would unite individuals who shared my passion and create a larger impact. Consequently, with the support of a few close friends, Reform and Resettle was founded in August 2022.
What was the situation like when you started?
When we initially established Reform and Resettle, I conducted extensive research to understand the process of starting a non-profit organization and applying for charitable status. Securing funding and establishing standardized procedures were essential steps to facilitate the involvement of more volunteers. Recruitment began through word of mouth, and fortunately, many students expressed their willingness to volunteer. We quickly progressed to donating several hundred meals each month.
However, it seemed that with every milestone, there were new challenges that needed to be addressed.
How has it changed since?
Currently, we have established partnerships with two local homeless shelters in Montreal and we also provide support to a social service organization in the Greater Toronto Area. We have successfully executed numerous events, engaging over 100 students in community service. Reform and Resettle is now a registered charity, and our most recent fundraising campaign, sponsored by Poulet Rouge, Chef on Call, and Kettleman's Bagels, raised over $5000. To date, we have donated nearly 3400 meals, and our aspiration is to contribute much more in the future.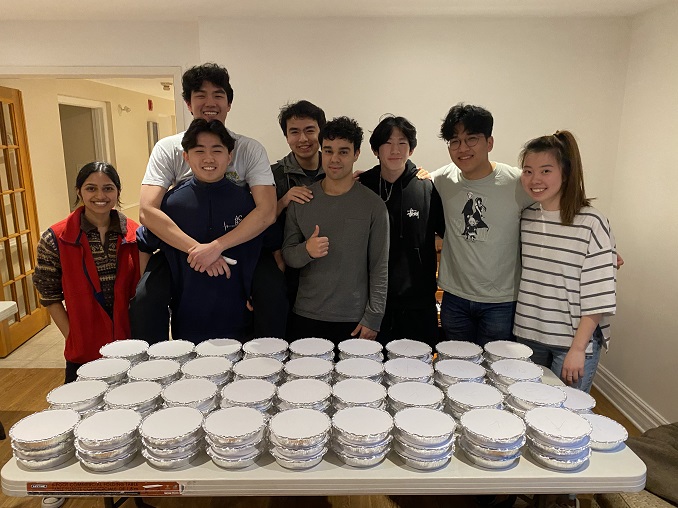 What more needs to be done? How can our readers help?
Given the reduction in budgets for social services and homeless shelters, it is crucial for the general public to provide support. These services are relied upon by hundreds of community members. Reform and Resettle will continue to introduce new initiatives to assist homeless shelters and raise awareness, aiming to make a substantial contribution to the eradication of hunger on the streets. We want everyone to understand that any donation of money, material goods, or time, no matter how small, can have a significant impact on supporting the community.
100% of the donations received by Reform and Resettle will be utilized to purchase fresh ingredients for our meal preparation service. Additionally, donated food items will be incorporated into our meals. Homeless shelters always appreciate donations of clothing, food, toiletries, and volunteers.
You can also participate in our Activity Nights.
Where can we follow you?
We are relatively new and still working on geƫng more traffic to our social media and website! Any suggestions are welcome.
Website | Instagram | LinkedIn
What is an awesome local charity that you love?
Our main beneficiaries in Montreal are St. Michael's Mission and The Open Door Montreal, two amazing homeless shelters that care deeply for the community!