Carol Rabinovitch started to paint 26 years ago and enjoyed discovering her creativity with many media, including oil, acrylics, collage, printmaking or assemblage using recycled objects. While taking lessons with various teachers and attending different art workshops, her artistic endeavours have challenged her while having fun. Carol's enthusiasm is reflected in her freestyle, using bright colours and whimsical motifs, particularly her signature swirls and dots. She has exhibited in solo shows and in many group exhibits in Montreal and the United States, having sold locally and internationally.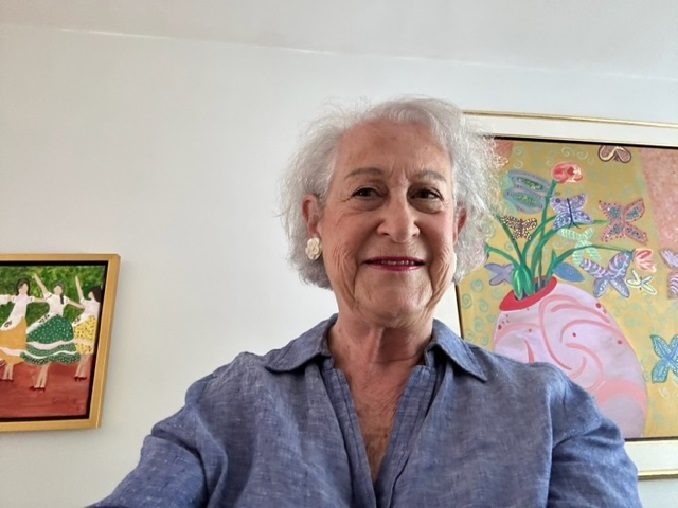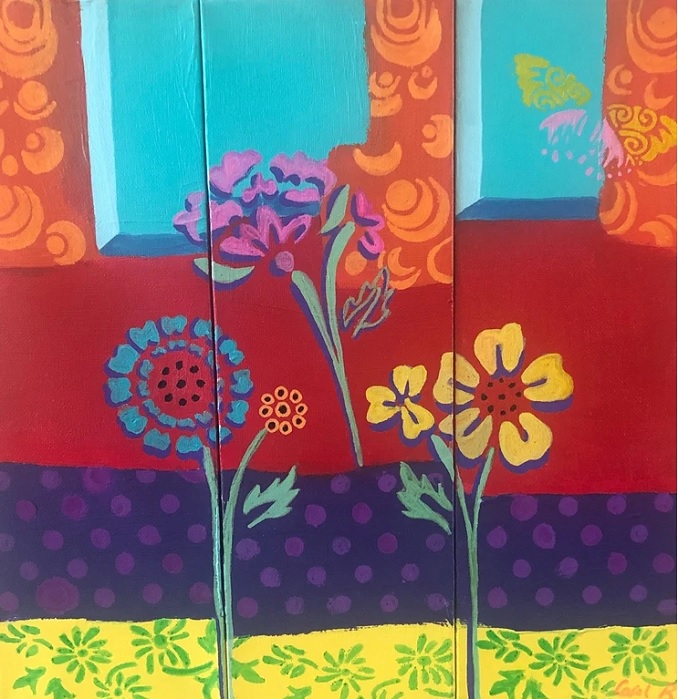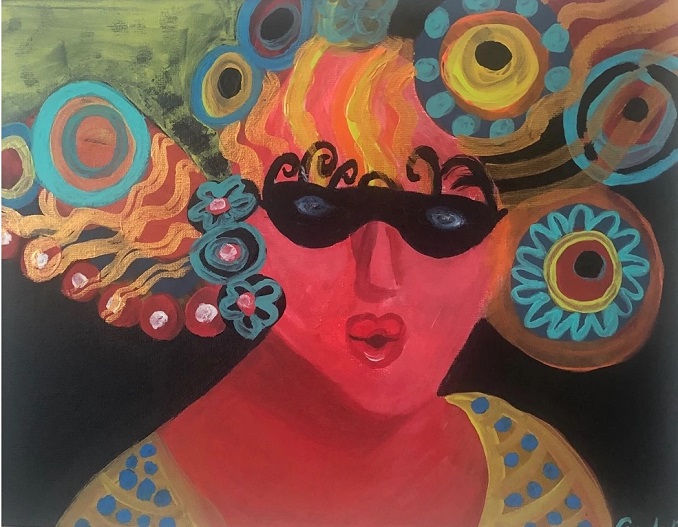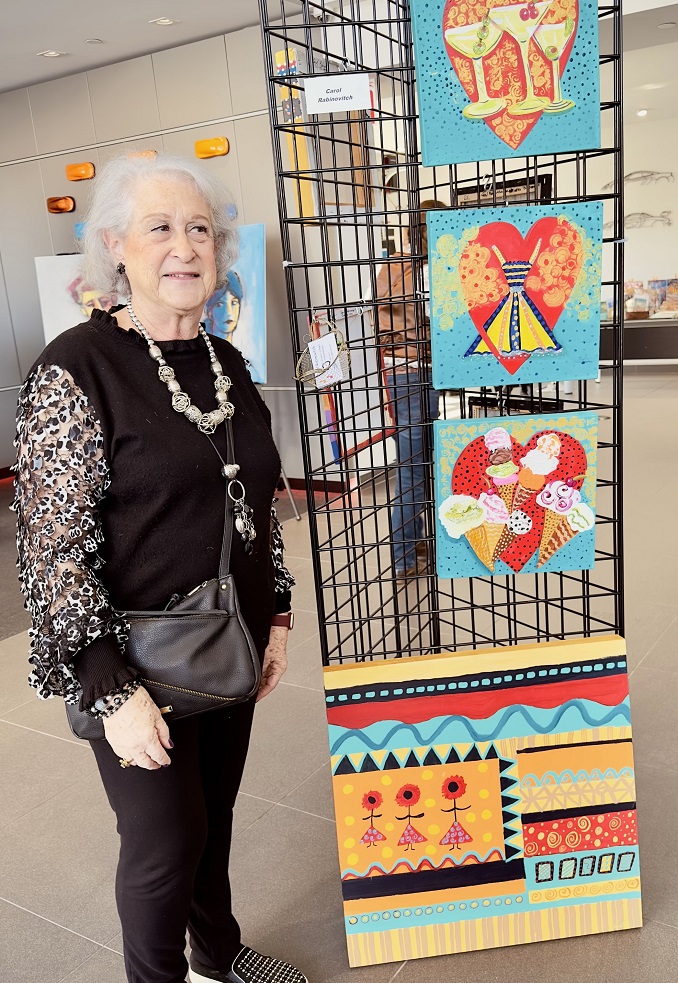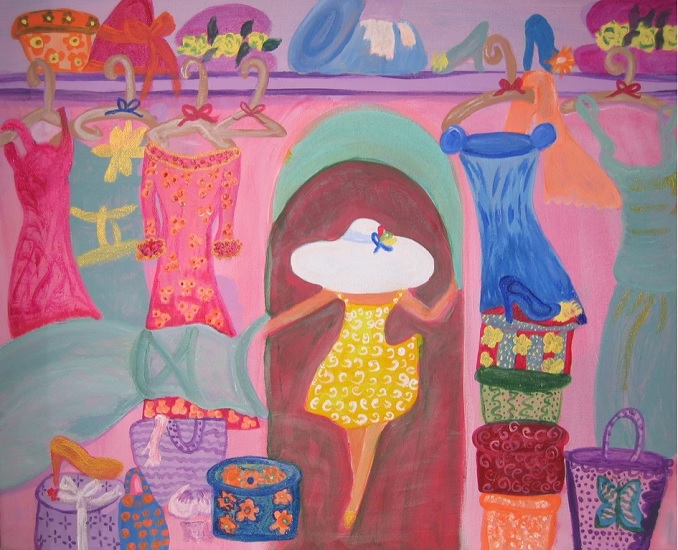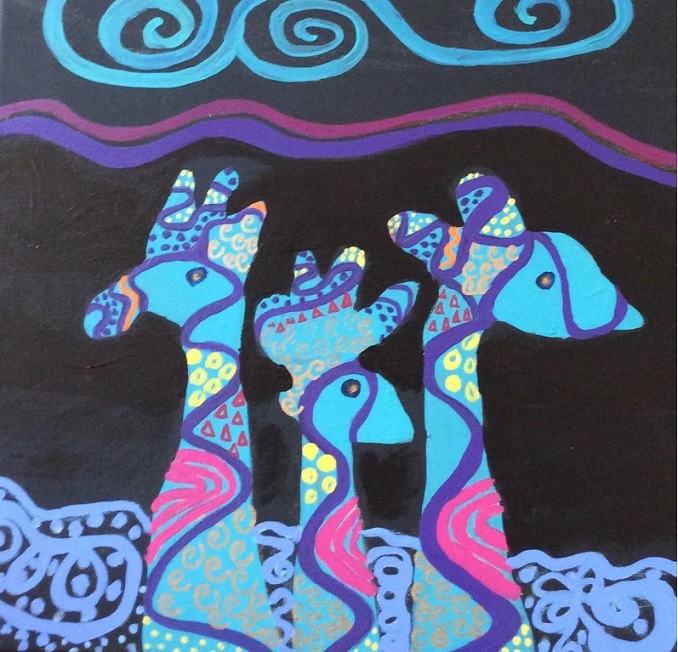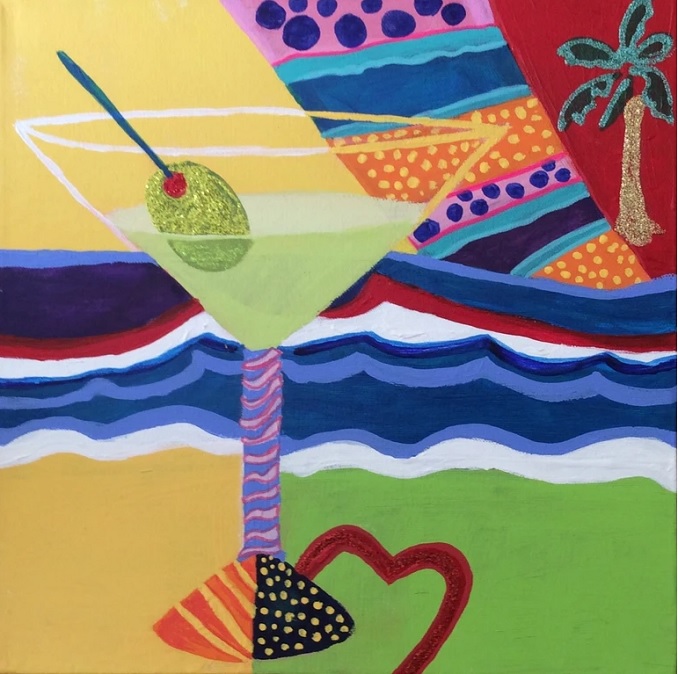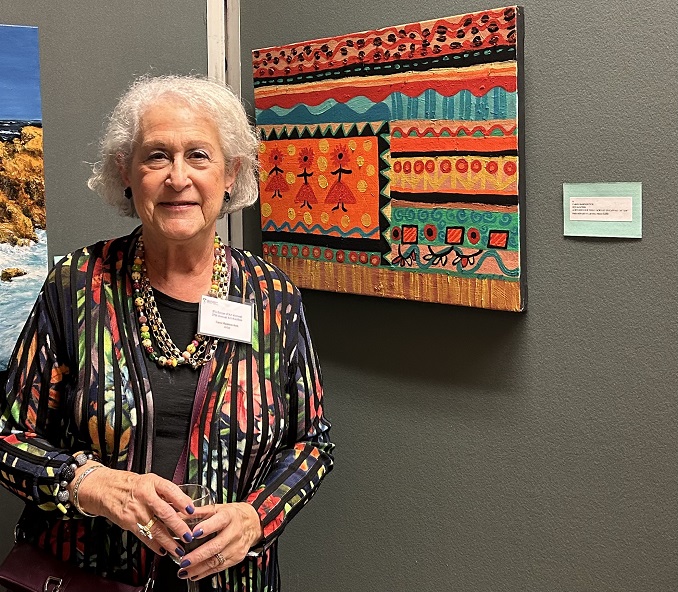 ***
Which 'hood are you in?
I am a Cote Saint Luc resident for many years. The beautiful parks here inspired me to paint the lovely trees and foliage.
What do you do?
When I retired from secretarial work and then animating for seniors in special care homes, I became an artist. Spirals and dots are my signature style in my colourful and whimsical paintings. I experimented with metallic paints and glitter on paintings of teacups and butterflies. One of my solo art exhibits was named "Swirls and Whirls".
What are you currently working in?
I am currently creating mixed media collages using my huge stash of ephemera collected over the years. My most recent one is "Marvelous Montreal" incorporating wooden butterflies, tiny penguins resting on the top of the canvas, mirror bird stickers and jewellery for the musical instruments.
I enjoy creating altered books, painting and collaging in them. Also, making jewellery using different beads and creating necklaces, bracelets and earrings.
Where can we find your work?
My work can be viewed on the Artists in Montreal website and on my Instagram.
I won the Judge's Choice Award in February 2023 for The Object of my Desire on Artists in Montreal.