Tel-Aide Montréal is a non-profit organization offering active listening services. We spoke with Nicolas Dugal, Executive Director, to find out more about them.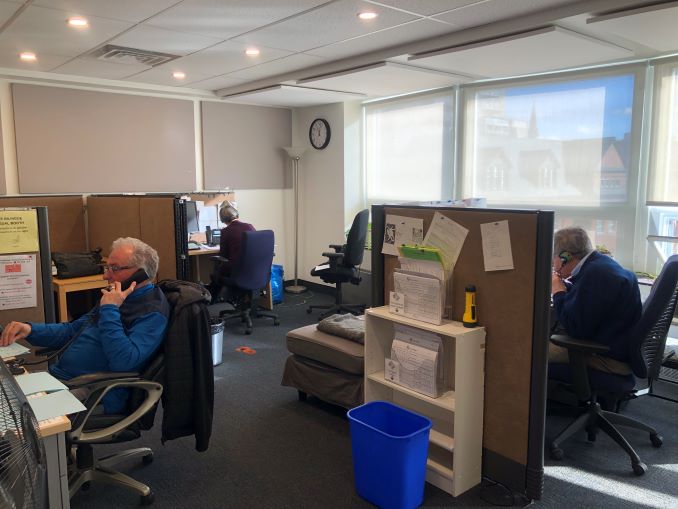 Describe your charity/non-profit/volunteer work in a few sentences.
Tel-Aide Montréal is a non-profit organization offering active listening services since 1971, from downtown Montréal. Volunteers are answering phone calls in French and in English every day. It's a free, confidential, and anonymous helpline financed in part by the Government of Québec and through donations.
What problem does it aim to solve?
Our mission is to actively contribute, by listening, to improve mental wellbeing. We have a team of over 100 dedicated volunteer-listeners to do so, and we aim to have a positive impact on society by an innovative approach to listening.
When did you start/join it?
I'm the current Executive Director, recently appointed, and the staff is fairly new also. But a lot of volunteers have been with us for many years.
What made you want to get involved?
It represented my way of helping people to deal with the isolation due to this global health crisis.
What was the situation like when you started?
I joined during the pandemic; the organization was going through tough times. Volunteers were not able to come to our listening center. Thanks to the people in charge at that time, remote listening was introduced so services could continue.
How has it changed since?
Since then, technology-enabled us to improve our services. More and more volunteers are trained and integrated. A dynamic new board of directors is in place now and there are more opportunities for development.
What more needs to be done?
We are always looking for new volunteers. Any adult who wants to join us is welcome to contact us. There's mandatory training in active listening provided. Furthermore, we ask our new volunteers to commit for at least a year with us (with regular listening shifts twice a month).
How can our readers help?
Like any community organization, we are in need of more funds to sustain our activities. Donations ensure we can continue to offer our free listening helpline.
Do you have any events coming up?
Although it was delayed due to the situation with event planning, we are going to celebrate our 50 th anniversary next April 30 th .
Where can we follow you?
PAY IT FORWARD: What is an awesome local charity that you love?
I'll have to say other listening helplines around the province of Québec. There are similar listening services in Montréal and every region. You can visit the following website for more information.