Known for having a distinctive lower register, Melotika is redefining what it is to be a Pop artist. Blending eclectic and stimulating sounds with carefully crafted infectious danceable tunes, she stands for self-confidence and embraces individuality. Also referred to as New-Retro/Electropop, her music offers a form of escapism for anyone who needs a break from everyday life. Described by her fans as an epic combination of Lady Gaga, Madonna and Britney Spears, fearlessly she calls on others to discover the beauty and spark within themselves.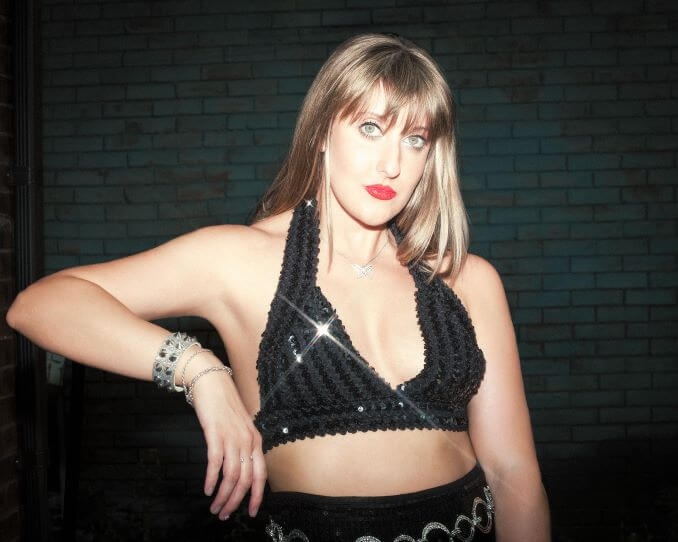 Name:
Melotika
Genre:
Pop / Electropop / Retro Pop
Founded:
2016
# of Albums:
1 album, 1 EP, 15+ singles & remixes
Latest Album:
(EP) Dancing Without You
Latest Single:
Digital Dreams
Latest Video:
Favourite musician growing up:
Britney Spears
Favourite musician now:
Madonna
Guilty pleasure song:
"I Love Rock n' Roll' by Joan Jett
Live show ritual:
Gym workout or run, Vocal warm-ups, licorice tea, no sugar and non-dairy foods! Lots of protein and veggies!
EP or LP?
LP. Despite the trends, I love long conceptual albums
Early bird or night owl?
Night Owl
Road or studio?
Both. Studio = happy place. Road = good time.
Any shows or albums coming up?
My latest single Digital Dreams just dropped on Feb 25 and my next official debut show since the global pandemic is on June 3rd at the Monarch Tavern in Toronto!
Where can we follow you?
***
Rapid Fire Montréal Qs
Favourite local restaurant:
Currently, KINKA IZAKAYA
Favourite street in your city:
Mont-Royal & St-Laurent. When I was a teenager, thrift shopping around the area was very nostalgic and I used to work at a now shut down T-shirt pressing and vintage shop called MEOW. All the adventures and endless memories.
Favourite park in your city:
Currently Jarry Park because of the cool water fountain and it's near home. My go-to for runs!
Favourite music venue in your city:
Corona Theatre
Favourite music store in your city:
Steves!