Since I have known him, David Umemoto has pursued his artistic path with an assurance that is matched only by his modesty. He first studied architecture, then turned to object design. It has always fascinated me that he manages to fit, in the space of a few cubic centimetres, a building reduced to a miniature size, even an entire city, with its stairs, covered passages, bridges and piazzas.
In his workshop, housed in a former industrial building in the north of Montreal, polystyrene and silicone molds line up on the shelves, like so many modules ready to be combined and recombined to form a constantly changing city. I dare not imagine the number of hours that David was able to spend, alone and concentrated, as an autodidact, experimenting with the creation of volumes, and exploring the delicate balance of empty and full. He applies principles of rigour and precision to achieve in his works a modernist stripping and a very Zen simplicity.
Although he first worked with concrete, he is currently playing with paper and cardboard (in the tradition of the Japanese art of kirigami) as well as with plexiglass. It seems that his creations of models, which are based on computer work as much as on concrete elaboration, lead him more and more to lighten his structures and to move towards the virtual.
-By David Dorais, writer and friend for 30 years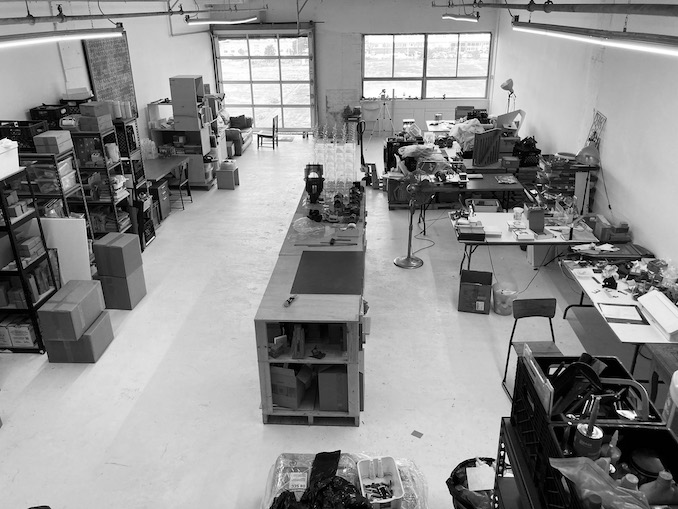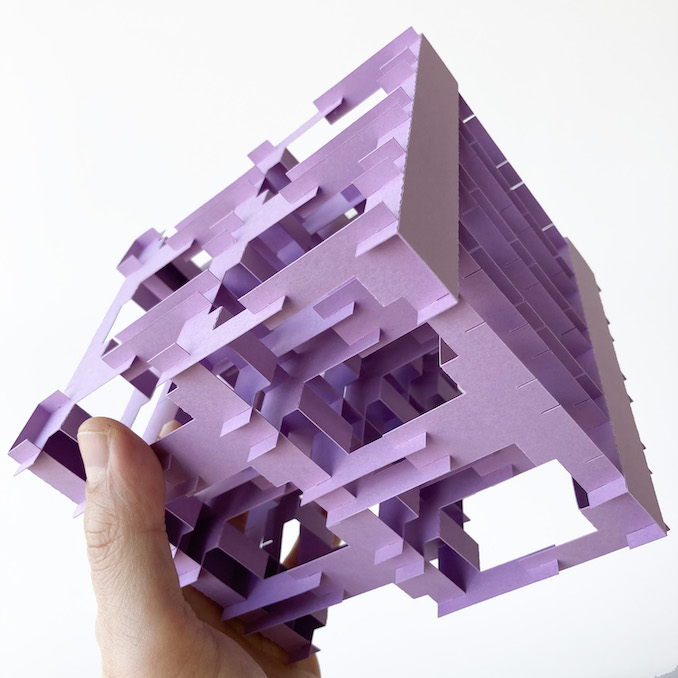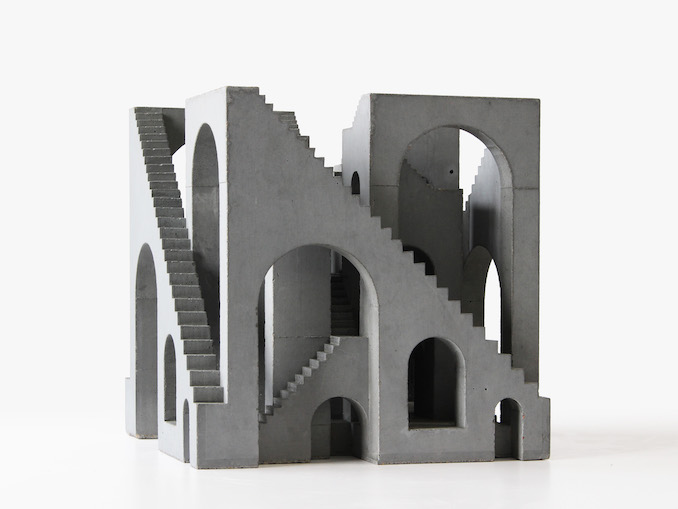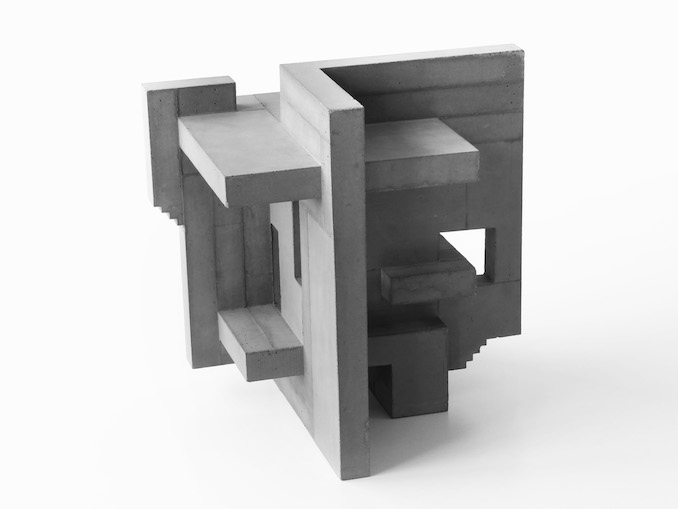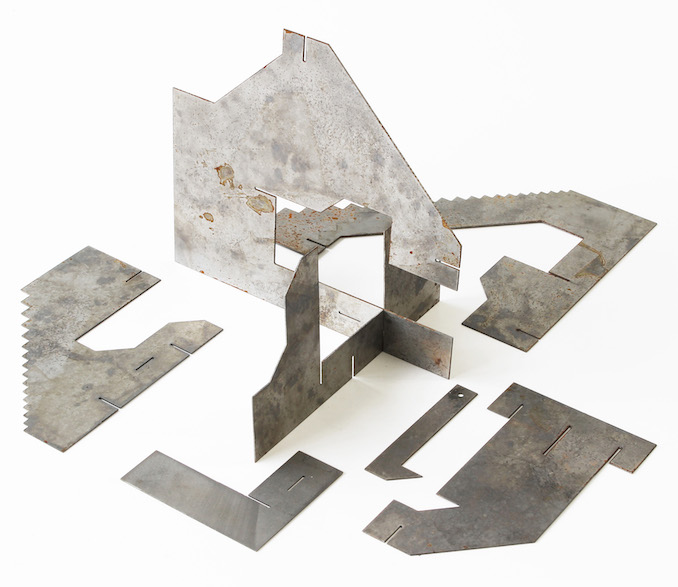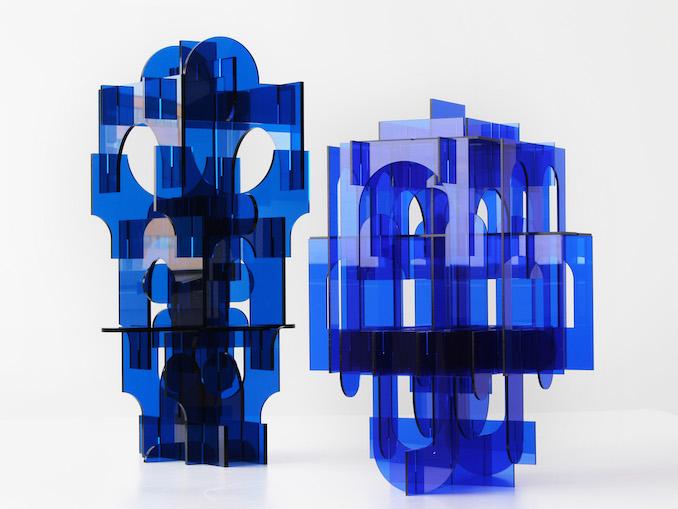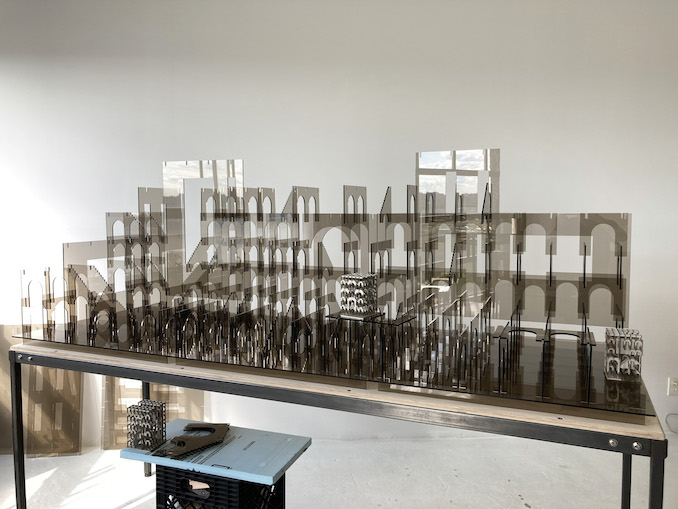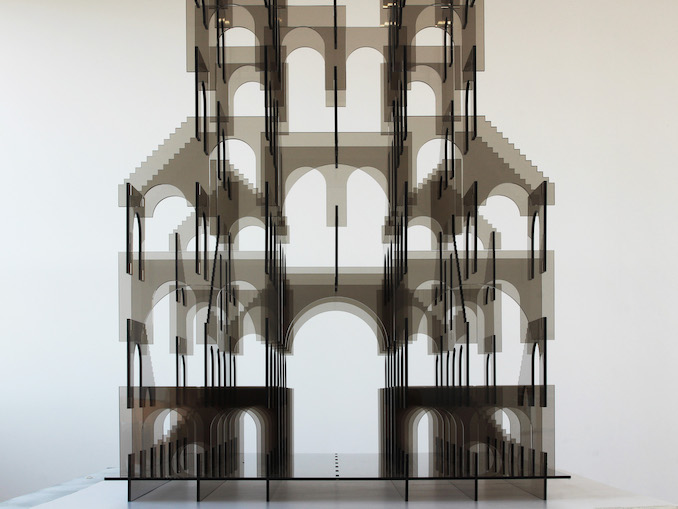 Dans quel quartier es-tu ?
Je travaille dans le quartier Chabanel à Montréal
Que fais-tu?
Je crée des objets et des espaces architecturaux, principalement en béton
Sur quoi travailles-tu actuellement?
Dans la dernière année, j'ai fait beaucoup de recherches avec le papier. Je tente de voir s'il est possible de transposer mon travail massif en béton en matières plus légères comme le papier ou d'autres matériaux en feuilles. Je travaille présentement sur un projet d'exposition qui sera présenté chez Art Mûr au début 2022
Où pouvons-nous trouver votre travail?
Papier :