Homeira Mortazavi has been my friend since 2014 when we met at the Art Westmount group show. I was very impressed and inspired by the exhibit of her large macro flower paintings. We became fast friends, and it became a tradition for us to meet in her beautiful garden that leads to her atelier after a tai-chi session.
I like to visit her in her studio/garden where we talk about everything while sipping her amazing saffron tea or a freshly ground coffee which she makes each time I visit her. She then shows me her new paintings and we talk about our exciting ideas for future projects. Our intuition and trust always bring us together at the right time; when we feel it is opportune to share some fresh moments of inspiration through our conversations. We laugh a lot, we have eyes all over, we observe and see the same funny things and we share the same remarks. We smile and believe in 'just taking it easy!
If I was to describe Homeira in one sentence it would read: she is unstoppable, while she knows where, how, and when to stop and live her graceful feelings of the present moment. I appreciate our friendship and artistic complicities with my dear friend Homeira Mortazavi.
– Written by Shahrzad Ghaffari, multi-disciplinary artist and poet living in Westmount/ Montreal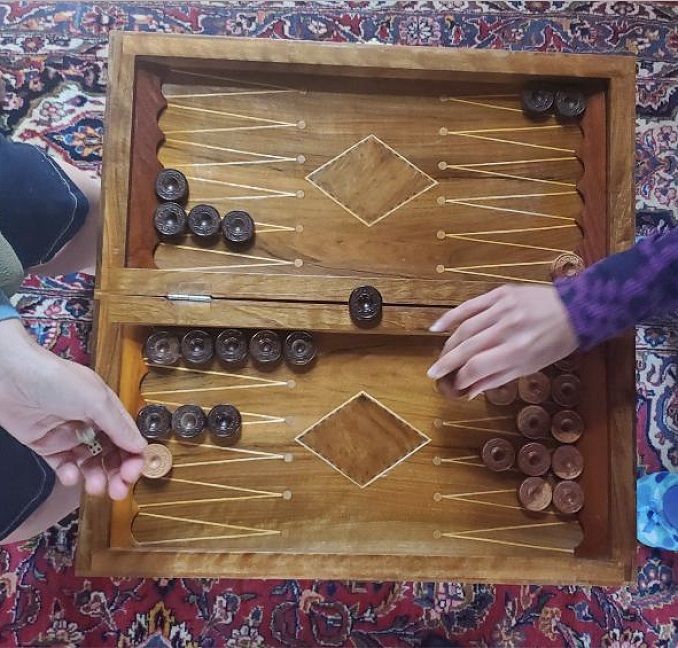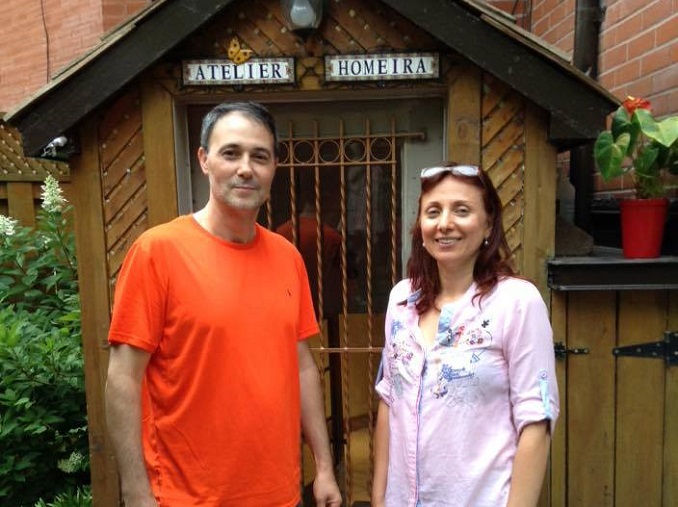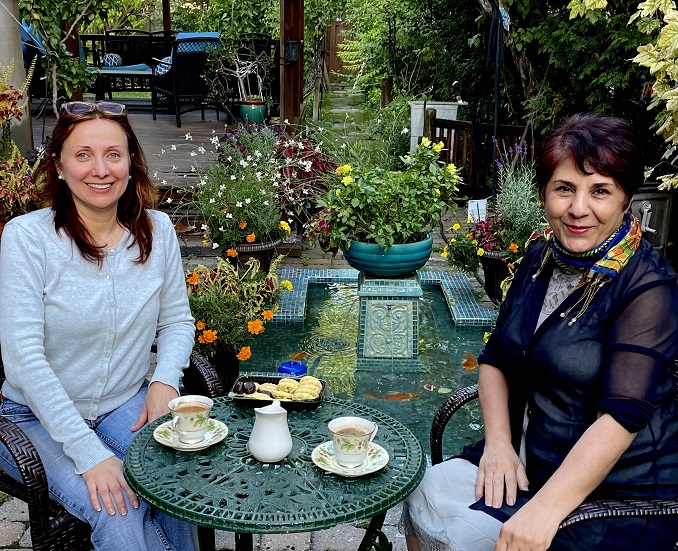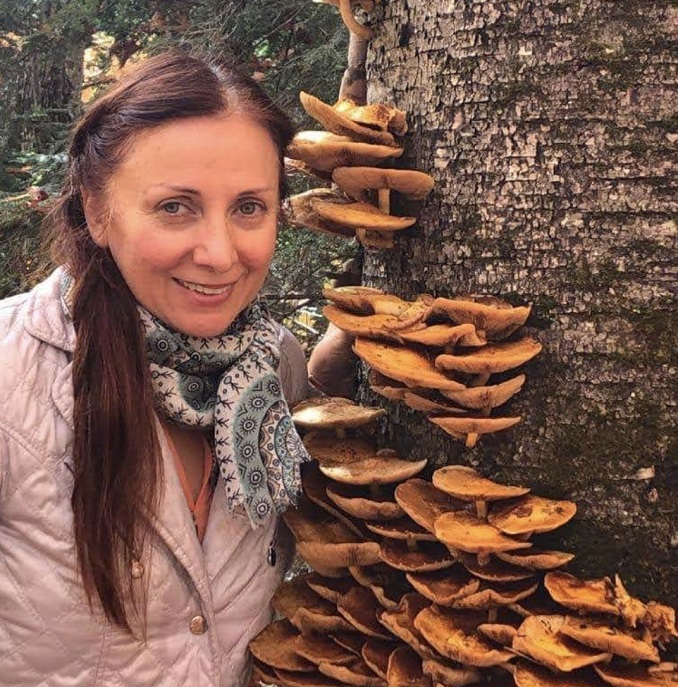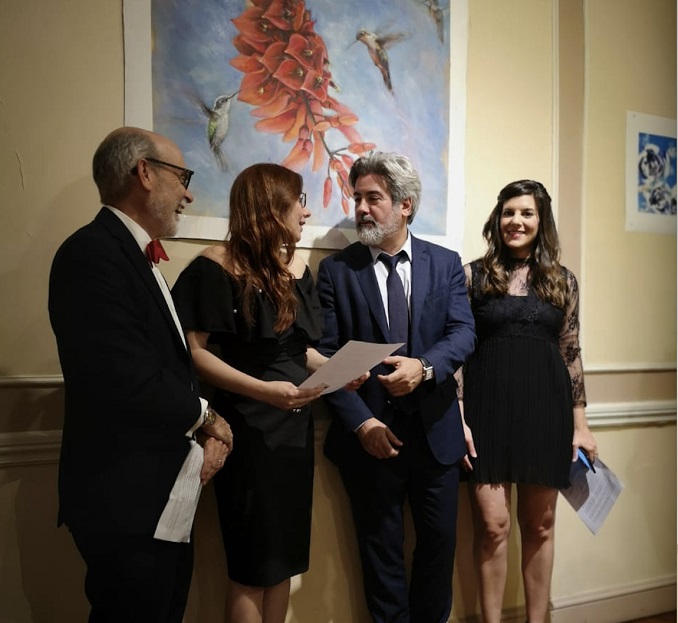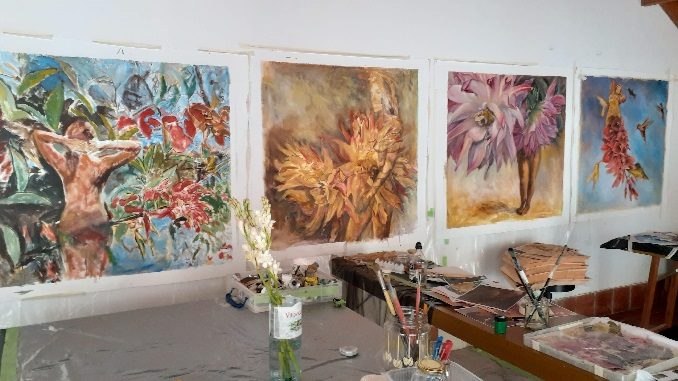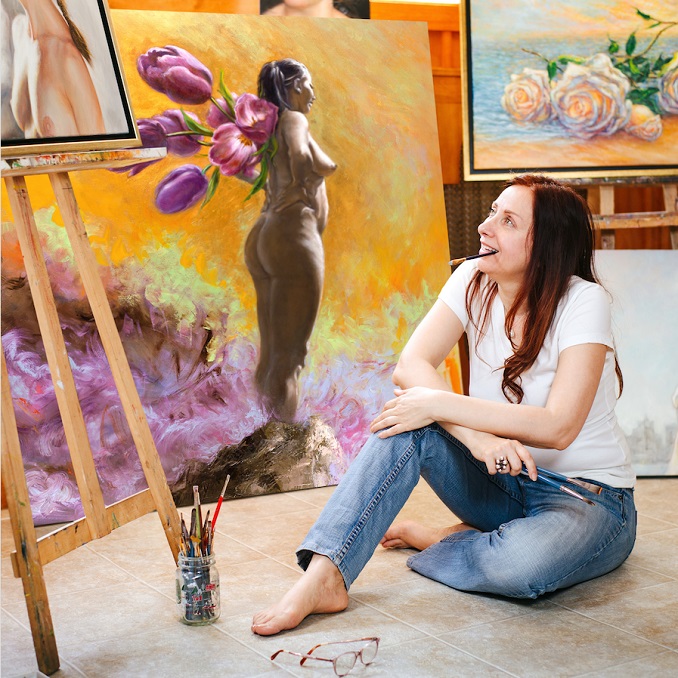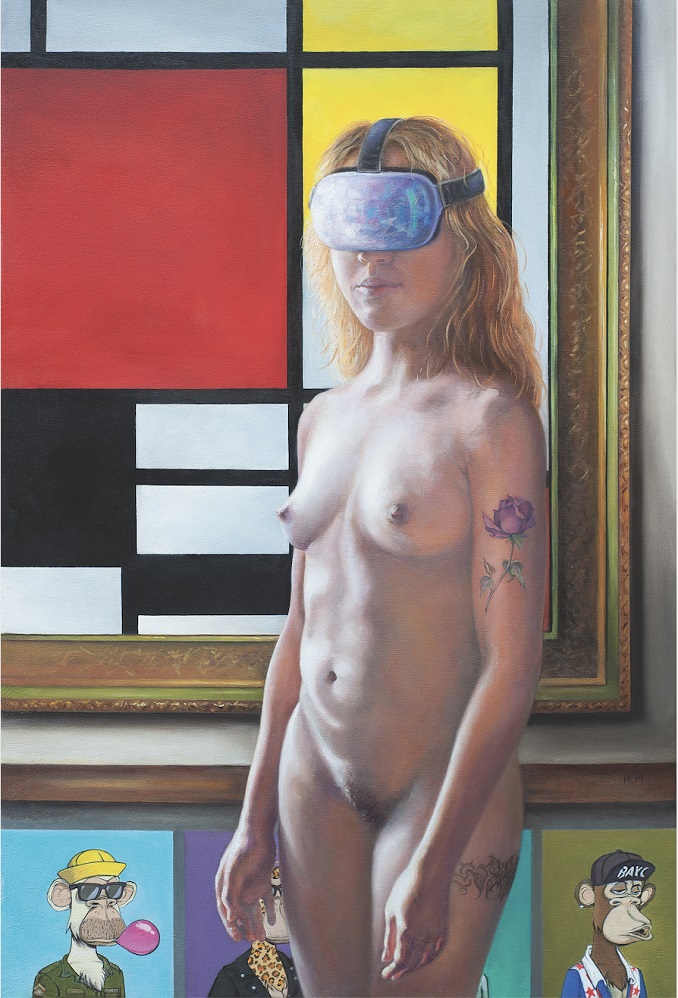 ***
Which hood are you in?
I've been living in Westmount for more than 30 years. I love my neighbourhood for many reasons. Everything is close by, I can walk to Westmount Park, do my groceries, and even visit galleries in my sector. A 10-to-15-minute drive takes me to the Montreal Museum of Fine Arts, cultural activities and many festivals that happen in Downtown Montreal and the Old Port.
What do you do?
Most of my time is spent creating art and teaching painting & drawing to adults in my studio called "Atelier Homeira". I am a figurative painter and I paint the human condition in relation to personal, societal and environmental issues. I am a lifelong learner and I just started to learn new technologies to paint digitally. The rest of my time, I spend with my family and friends.
I also love to play backgammon with my 88-year-old dad who comes to my studio for a visit twice a week. During weekends I spend time in nature as much as I can.
What are you currently working on?
I just finished a nude oil painting that will be published in the November issue of the American Art Collector magazine, and I am dedicating my time and energy to create more on the same theme: The Eternal Nude, the art of the past and the current trend in art, AI and the metaverse all in a single painting.
Where can we find your work?
Paintings: On Artsy, my Website and Instagram
NFT: On Twitter and on Oncyber