Connway Movers / Les Déménageurs Connway is a Montreal multi-service delivery and transportation company. We spoke with them to find out more.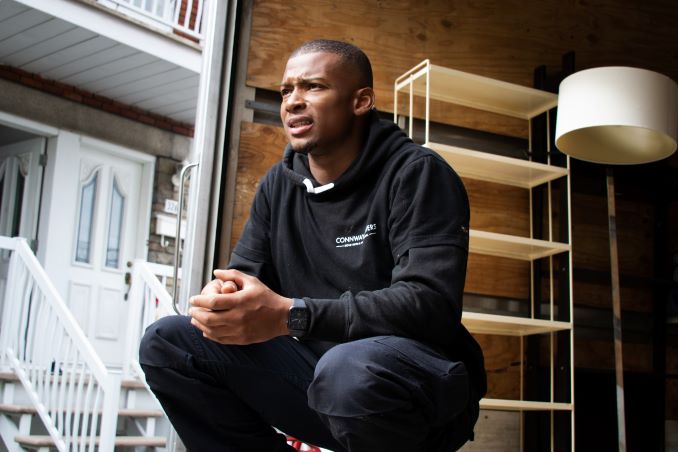 What is your business called and what does it do?
We are called Connway Movers also known as Les Déménageurs Connway. We are a multi-service delivery and transportation company. We do everything from residential and commercial moves to garbage and appliance removal. Basically, anything that needs to be delivered or transported – we do it.
What made you want to do this work?
I was working with different moving companies throughout the pandemic and it made me motivated and inspired to start my own company. I believed it was something I can be passionate about and put to use my previous skills and experience.
What problem did you want to solve with the business?
I wanted to be an essential service that can offer any needs someone may have. Many people do not know where to start when they are trying to move or they don't know who to call when they are trying to get rid of things – so we wanted to be your go-to company.
Who are your clientele/demographics?
Everyone and anyone. From students, couples, families, seniors, businessmen and women – anyone can call us.
How does your business make money? How does it work?
We provide a service and once it is completed, we get paid. Our clients find us or are referred to us, we listen to what they are looking for, we work out any details and make sure the jobs get done properly. If the customer is not satisfied, the job isn't done! And when it's done – we get paid.
Where in the city can we find your profession?
We are based in Montreal and we provide our services all over Montreal and surrounding areas.
What is the best question a prospective customer could ask a member of your profession when comparing services? Give the answer as well.
What is your competitive pricing? What have your customers been saying?
What is the best part about what you do? What is the worst part?
The best thing about our line work is that we are able to give people a helping hand. Moving can be stressful and being able to relieve a bit of that stress is always rewarding. We love to hear our customer's thoughts on our services and we hope to always exceed their expectations. In regards to the worst part – it can be exhausting physically.
What is your favourite joke about your own profession?
Haha, I haven't heard any really. Although there are a lot of great moving memes out there! Follow us on Instagram to see some.
Where can we follow you?
Facebook | Instagram | Twitter
PAY IT FORWARD: What is another local business that you love?