Born and raised in Quebec, Chef Renée is an acclaimed Canadian chef who now calls Nova Scotia home.
Chef Renée appeared as a contestant on season seven of Food Network Canada's Top Chef Canada and has since been a regular judge on Food Network Canada's Wall of Chefs.
She runs the award-winning sandwich shop The Canteen on Portland in Dartmouth, NS; and she recently launched a YouTube channel The Canteen Cooks, which focuses on teaching people how to produce restaurant quality food out of their own kitchens.
She shared this week's recipe for Pinto Bean & Chorizo Stew.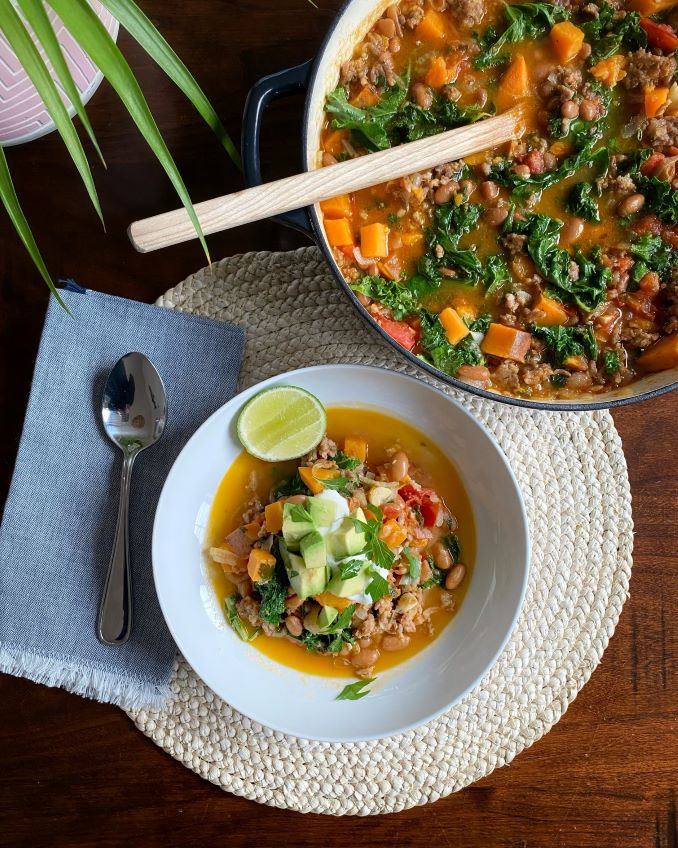 Pinto Bean & Chorizo Stew
Yield: 4-6 Servings
Ingredients:
– 1 medium onion, peeled & thinly sliced
– 1 cup pinto beans, soaked overnight (or 2 cups canned & reserve liquid)
– kosher salt
– 1 cup chopped sweet potato (skin on)
– 2 cups chorizo, coarsely chopped chorizo (use Italian sausage if chorizo is unavailable).
– ½ cup olive oil
– 1 cup vegetable or chicken broth
– 6 garlic cloves, sliced
– 4 tomatoes, coarsely chopped
– 1 small bunch of Tuscan kale, center ribs and stems removed, torn into large pieces
– 1 tbsp ground cumin
– 1 tbsp ground coriander
– 2 tbsp ground allspice
– Freshly ground black pepper
– 1 lemon, juiced
– 2 tbsp cilantro, chopped
Directions:
1. Soak beans overnight.
2. Once beans have soaked overnight, place in a pot and cover with cold water. Bring to a boil and simmer for 1 ½ -2 hours or until the beans are soft. Set aside and reserve the liquid.
3. In a heavy bottomed pot, add oil, onions, and garlic. Cook for 3-4 minutes until onions start to soften.
4. Add chorizo and cook until brown.
5. Once meat is browned, add the tomatoes, beans, and sweet potato.
6. Season with coriander, cumin, and allspice. Cover with stock, reserved bean liquid and simmer for ½ hour or until the potatoes are tender.
7. Add the kale and lemon juice.
8. Season with salt and pepper.
9. Finish with fresh cilantro. Garnish with sour cream, avocado, fresh chillies (optional) and more cilantro.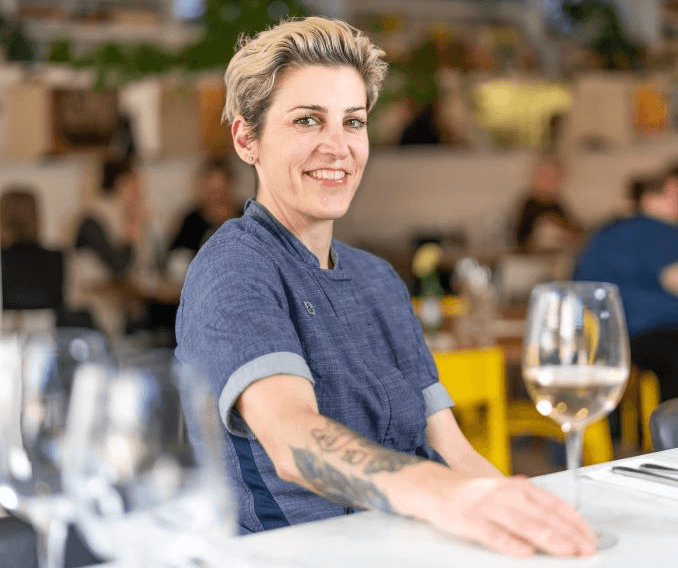 Chef Renée Lavallée  / @feistychef