Evive Nutrition is a healthy and organic company that offers smoothies and complete meals ready in no time. We spoke with Co-Founders, Claudia Poulin and Dominic Dube, to find out more about them.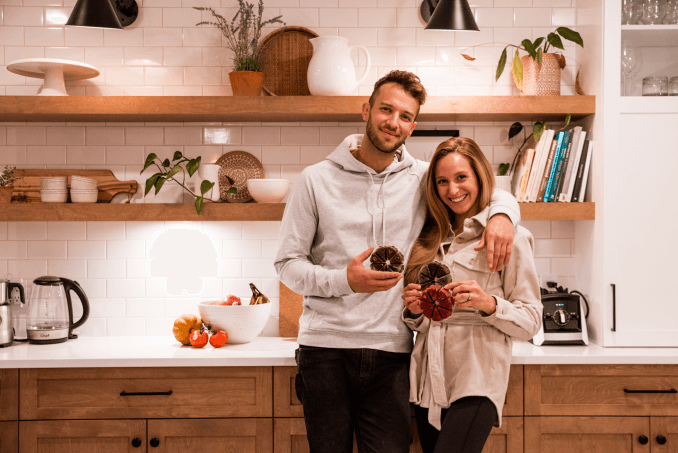 What is your business called and what does it do?
Evive Nutrition offers nutritious, blender-free smoothies and frozen meals. Packed full of fruits and vegetables, nutrients and power foods, Evive is vegan-friendly, gluten-free and is certified organic. Our frozen smoothie and meal cubes are extremely versatile. They can be consumed by themselves as smoothies and soups, or used in well-loved recipe favourites to enhance meals and bowls.
What made you want to do this work?
For Claudia, it was the desire to help people improve their well-being through healthy eating. For Dominic, the calling was entrepreneurship. Our mission is to empower people to own their wellness, every day. Evive was born from our passion to make a positive impact in people's daily lives. We are more than a product or a brand – we are people guided by our mission.
What problem did you want to solve with the business?
Evive Nutrition was created and designed to make healthy, nutritious eating accessible and easy for everyone. Making smoothies and vegan meals from scratch can be expensive and time-consuming, but with our frozen cubes, all you have to do is pop them, add the liquid of your choice, and shake! It can be made in mere minutes and you're ready to go! The best part is that with our meal cubes, portion control is super easy! Small snack? No problem, use half a wheel. Want a full meal? Use the entire wheel!
Who are your clientele/demographics?
Our clients are anyone who wants to eat healthily and enjoys smoothies! We've got a huge variety of flavours that there is something for everyone! We find health-focused, busy working individuals and moms are our biggest fans!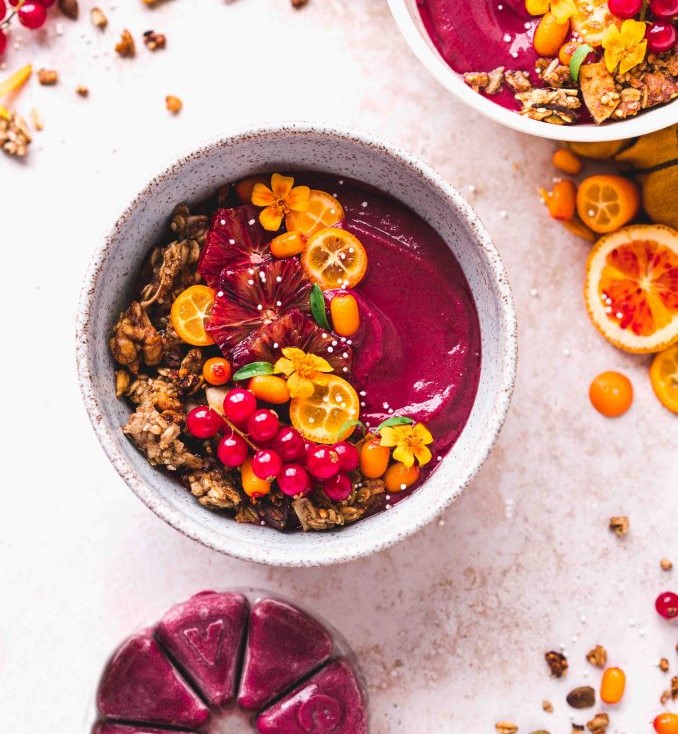 How does your business make money? How does it work?
Evive has been extremely successful by placing our products in both stores and online through a subscription service. We try to make it as easy as possible for people to get access to our nutritious smoothies and lunches. If you prefer to shop in-store, we're there! If you like having the ease of having your groceries delivered to you, we do that too! 60% of our online sales stem from our community partners. Our community is our strength!
Where in Montreal can we find your profession?
Evive is in local grocery stores in the frozen aisle! You can spot us by our fun, bright, colourful bags – just like our smoothies! You can also have our smoothies and lunches delivered straight to your door with an online subscription at our website!
What is the best question a prospective customer could ask a member of your profession when comparing services? Give the answer as well.
Ask us how it's made! There are so many products in grocery stores that we have no idea where their ingredients come from and how they are made. We just trust it to be healthy.
We use whole fruits and vegetables and superfoods, blend them in a giant blender and flash freeze it. We basically took Claudia's way of making a smoothie and brought it to millions of households!
What is the best part about what you do? What is the worst part?
The best part is the impact we have on people's lives when people share stories of how Evive has improved their life – that makes it all worth it.
The toughest part is the responsibility we have – on our employees, partners and our consumers. You need to be able to switch off otherwise it can become overwhelming
What is your favourite joke about your own profession?
Being your own boss is great, you get to choose which 18 hours a day you work.
What are your social media channels?
PAY IT FORWARD: What is another Montreal business that you love?
Vegetarien Gourmet – a lovely couple making REALLY healthy meat alternatives.