Mateina Yerba Mate is a local company that makes a complete line of organic products made from the naturally energizing plant yerba mate. We spoke with their founder and CEO Nicolas Beaupré to find out more about them.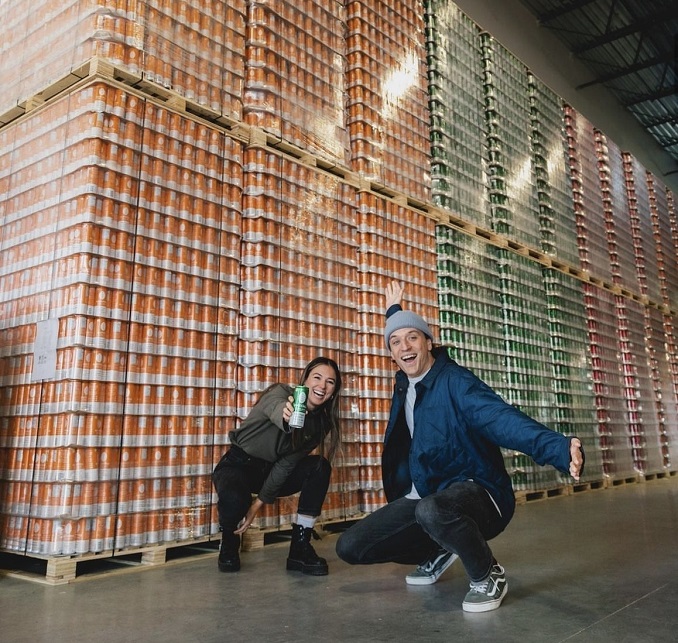 What is your business called and what does it do?
Mateina Yerba Mate is the Canadian leader in yerba mate, offering a complete category of organic products made from this naturally energizing plant.
What made you want to do this work?
It all started when I decided to take an immersion trip to South America to learn Spanish. Within days of arriving in Chile, I discovered this wonderful drink that changed my life. Yerba Mate at first seemed very unusual in its appearance and taste. Once I understood the rituals and experienced the remarkable energizing effects of this plant, mate became an integral part of my daily routine and I decided to make it a profession.
What problem did you want to solve with the business?
Balanced and sustainable energy! Mate was going to take its place right between coffee and tea here in Canada and we wanted to be the mainstay. An accessible, everyday drink that doesn't get you high or crash and without the effects usually associated with stimulants. Yerba mate, a plant naturally rich in caffeine and theobromine, was to become a unique source of energy, and Mateina was born.
We are constantly consuming foods and beverages containing chemical ingredients & an astronomical amount of sugar. We wanted to offer a healthy, 100% natural and organic alternative on the market.
Who are your clientele/demographics?
25-44 years old
75% W – 25% M
Canadian
How does your business make money? How does it work?
Mateina Yerba Mate is a business that operates by offering unique and energizing Yerba Mate products to customers. We generate revenue through the sale of our ready-to-drink Yerba Mate infusions, which come in over six different flavours, including a sparkling and non-sparkling line. Our products are designed to share the unique energy and good vibes that come from this plant.
In addition to our ready-to-drink options, we also offer Yerba Mate loose leaves for those who prefer the traditional way of drinking it, using a gourd and a bombilla. We sell our products both online and at over 1000 points of sale throughout Canada. At Mateina, we're passionate about sharing the benefits of Yerba Mate with the world, and we're dedicated to providing high-quality products that meet the needs and tastes of our customers.
Where in the city can we find your profession?
Mateina Yerba Mate is based in St-Eustache, but our products can be found at many sales points throughout the city. We take pride in making our delicious Yerba Mate infusions and loose leaves accessible to as many people as possible. Whether you prefer to shop in-store or online, our products can be easily found at a variety of locations.
Here's a link where you can find a point of sale close to you.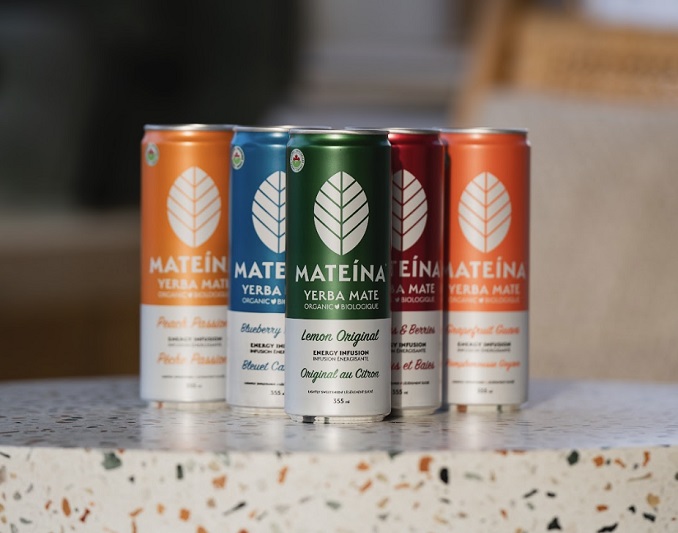 What is the best question a prospective customer could ask a member of your profession when comparing services? Give the answer as well.
What justifies the price of your ready-to-drink products?
I think people frequently ask what justifies our prices and we love answering that question,
There are several reasons for our price:
– Our yerba mate is organic and 100% air-dried using a process that uses hot air instead of smoke. This process does incur additional costs but we decided to do it this way to ensure that we have a high-quality & healthy mate, free of polycyclic aromatic hydrocarbons (PAH).
– Our mate is grown in environmentally friendly conditions & we also encourage fair trade. We make sure to offer good working conditions. We have developed a real relationship with a family of farmers who grow our mate in Argentina and we import our mate directly from them.
– We try to reduce our ecological footprint as much as possible. For example, our mate bags are made of recyclable material & printed with water-based inks (not plastic).
There are many reasons for our costs but we want to offer the best to our consumers!
What is the best part about what you do? What is the worst part?
Sharing the "mate love" with everyone around us is the best thing. Bringing a unique energy from a category entirely apart from what has been known until now, here in Canada; it's amazing. Creating original recipes, and offering a great product of high quality everywhere we go is the essence of Mateina. Reminding people to share good times & good vibes with our product; that's our mission.
Obviously, as a start-up, we must constantly raise funds and be diligent about our budget which sometimes limits our operations/planning. However, we are patient and confident in what is yet to come.
What is your favourite joke about your own profession?
"Do you make caffeine-free beverages?" We're a sustainable energy brand, so clearly, we can't. The natural caffeine present in the organic Yerba Mate leaves is our ally.
Where can we follow you?
Instagram | Facebook | Newsletter
PAY IT FORWARD: What is another local business that you love?
We work hand in hand with many companies, but if we had to choose one, we would probably say LOOP Mission! You've probably seen our visit at the "Dragons"; it was super rewarding. We not only made a coach, but a friend; David côté, owner of LOOP! In addition to being a great entrepreneur, the company has an incredible mission; fighting food waste.