Hello! My name is Blanche. Although I don't look white, I am white in my heart. I may look like a grumpy old lady but I am very friendly. I get along with all humans, especially if you have food but I do not like other animals. I will tolerate them but it's best for me to be the only one in the home. I love to eat and just lie around. You can pick me up but I will complain and you can brush me very gently too. Even though I am old, I am still very playful and I would love it if you play with me. My favourite toy is my fish and I love cuddling and sleeping with it.
It is important to note I am diabetic. This means I require lots of follow-ups with the vet, I need a specific medical food to eat and I need insulin injections twice a day.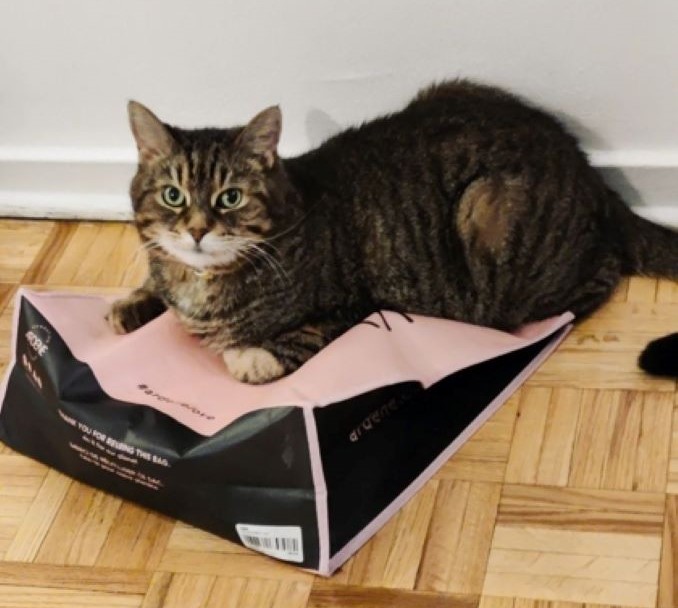 Blanche
AGE: 11
SEX: Female
BREED: Domestic Shorthair
SIZE: M
COLOUR: Brown
DECLAWED: Front
If you would like to adopt this cute cat, don't hesitate to fill out the online adoption form!
About this column:
Each week we feature animals available for adoption from local shelters in the Montréal area with the hopes that our readers will assist in finding good homes for them. If you, or someone you know, has the resources to take care of one of these animals, please do get in touch with the appropriate shelter via the links provided.