Summersett is an art-folk / folk-pop / indie-folk band sprung from the stages of the Montreal theatre scene. They perform as both a piano-vocal duo (Nick Carpenter / Patricia Summersett) and an eight-piece ensemble, expanding their moody songs with radiant vocal and lush string arrangements. Following the release of their first album (2015), Summersett played Pop Montreal, Canadian Music Week, the Fringe and WildSide Festivals, Nuits d'Afriques and were featured at the Centaur Theatre's 50th Anniversary Gala as well as the 2017 ACTRA Awards. They were twice nominated for Greenland Awards for their performances at the Montreal Fringe Music Series.
Summersett emerges from pandemic hibernation with their upcoming sophomore album Friends at the End of the House: a collection of rueful and jubilant songs that brush the worlds of chanson, classical and cabaret. The album builds upon the band's signature earthy intimacy, reflecting — through audacious new textures and obsessively revised lyrics — a world coming to terms with its own sublime delusions. The album's release (winter 2023) will be a setting-free of fantasies, griefs and miniatures; each piece is a character unto itself, channelled by the dark burgundy of Patricia's supple voice.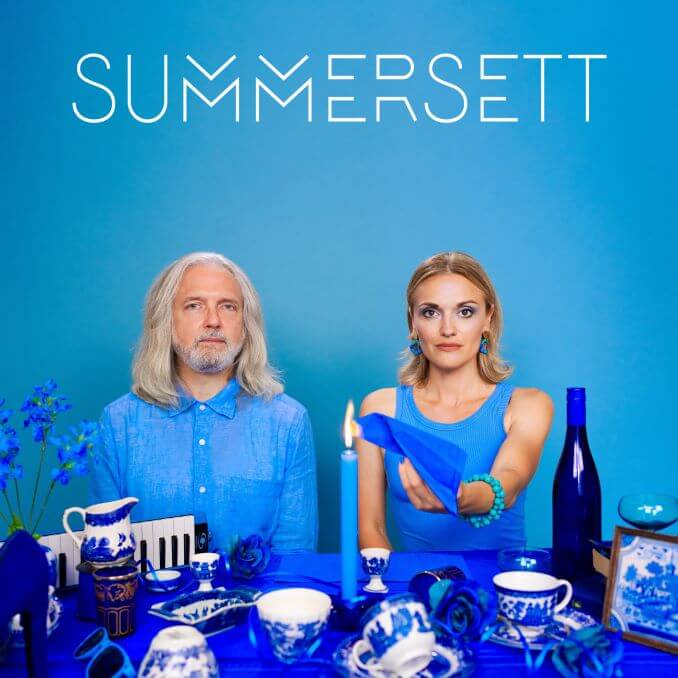 Name:
Summersett
Genre:
Indie-Folk, or Art-Folk
Founded:
2012
# of Albums:
Second album to be released in Winter 2023
Latest Album:
Friends at the End of the House (LP Winter 2023)
Latest Single:
I Accept
Favourite musician growing up:
Patricia: A wash of classic rock from the local radio station.
Nick: Franz Schubert
Favourite musician now:
Patricia: Current crushes are The Weather Station, Klo Pelgag, Bill Calaghan.
Nick: J.S. Bach.
Guilty pleasure song:
Patricia: Wicked Game (on repeat) – Chris Isaak.
Nick: Last Friday Night – Katy Perry
Live show ritual:
Patricia: Shot of 'medicine' aka Bulleit whiskey.
Nick: I wish I could drink before a show, but I don't dare, so I eat an apple.
Favourite local musician:
Patricia: Martha Wainwright, Thus Owls, Jo Jo Worthington
Nick: Chilly Gonzales
EP or LP?
LP
Early bird or night owl?
Patricia: Early bird
Nick: Night owl.
Road or studio?
Patricia: Road
Nick: Studio
Any shows or albums coming up?
New LP Friends at the End of the House (launching 2023)
Where can we follow you?
Facebook | Instagram | Website
***
Rapid Fire Montréal Qs
What is your favourite local restaurant?
Patricia: Restaurant Gus owned by David Ferguson.
Nick: Rumi
What is your favourite street in your city and why?
Patricia: Rue Gaspé because it's loaded with artist's studios. North of the tracks, it sends me straight through gorgeous Little Italy and into Jean Talon Market.
Nick: All depends on who I'm walking with. If just me, then Gilford, quietly but firmly defying the grid.
What is your favourite park in your city and why?
Nick: Square St-Louis holds layers upon layers of memory; from walking through it every day on my way to Mcgill, to eventually living in Pauline Julien's old house; with the poem on our wall that I never quite understood.
Patricia: currently Parc Jeanne-Mance – occasionally I play baseball there and I can't get enough of the mountain.
What is your favourite music venue in your city?
Le Dépanneur Cafe on Bernard.
What is your favourite music store in your city?
Patricia: I don't have strong opinions about this.
Nick: Any second-hand bookstore with old disintegrating sheet music.