I'm a harpist and singer-songwriter from Montreal.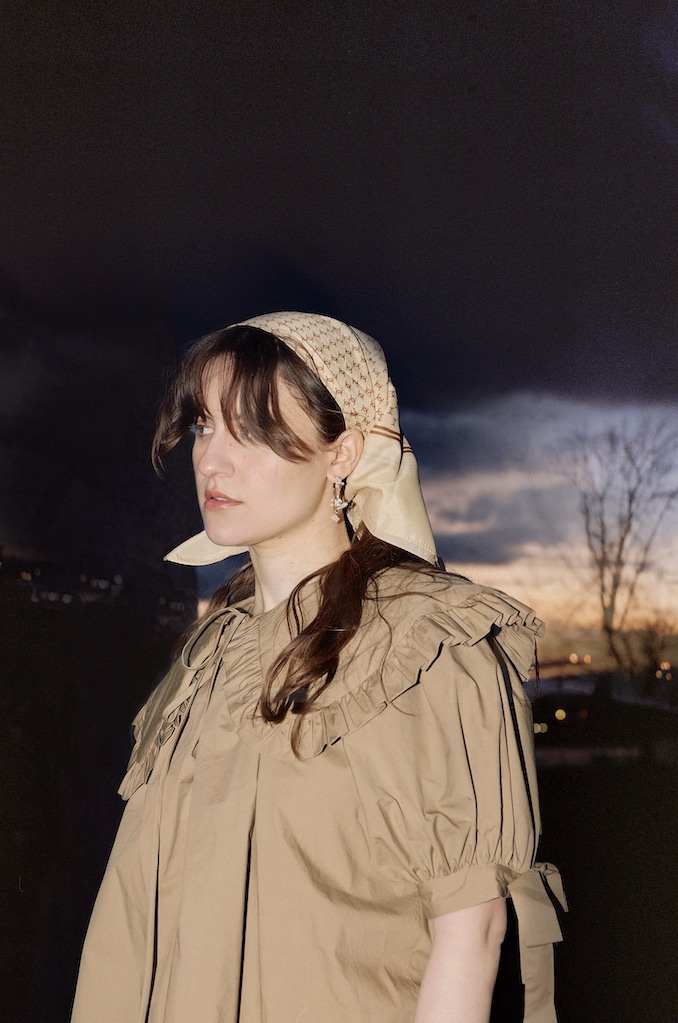 Name: Emilie Kahn
Genre: Indie-pop
Founded: 2012
# of Albums: 2 LPs / 1 EP
Latest Release: Just released my new song "Gemini"!
Latest Video: Vid for Gemini:
Favourite musician as a teenager:
I was obsessed with a lot of indie front ladies, especially Emily Haines/Metric and Feist.
Favourite musician now:
Growing up is realizing you love Taylor Swift.
Guilty Pleasure Song:
Sorry but I love Yummy by Justin Bieber even though everyone has collectively decided to hate it.
Live Show Ritual:
Be stressed, think I'm dying, drink tea, then immediately feel better as soon as I actually start playing.
Favourite local artist:
I've been obsessed with Helena Deland and her record "Someone New" this year.
EP or LP?
I prefer a shorter LP or an EP because I have a short attention span.
Early bird or night owl?
Night owl – I'm most creative at night and have trouble getting to bed, but I also love going for walks really early in the morning while it's quiet out.
Road or studio?
Road! I love the writing process, but I find studio work can be pretty tedious and I definitely feel more in my element when I'm performing live.
Any shows or albums coming up?
STREAM GEMINI.
***
Rapid Fire Qs from Montréal
Favourite local Restaurant?
Résonance Café – amazing vegan food and great people.
Favourite Street?
I miss Bernard where I used to live! I love the Mile End neighbourhood vibes.
Favourite Park?
This summer I fell in love with Jarry when I went there everyday while dog sitting, something romantic about the vast open space.
Favourite Music Venue?
I really miss seeing shows at Casa Del Popolo pre-pandemic. Always a nice place to see new bands and run into friends.
Favourite Montréal Staple?
Living in the Mile End I grew to love taking a morning walk and grabbing a fresh Fairmount Bagel.
Where can we follow you?