Anémone Cantin, known only as Anémone, is a 22 years old singer-songwriter from Montreal. She's been writing songs for pretty much all of her life, and her first single 'Scars' was released in May 2021. Having studied jazz guitar in Cegep and being a singer since she was nine, Anémone plays the electric guitar and sings her original songs that are a mix of pop, soul and R&B. Inspired by Charlotte Cardin, Taylor Swift and many others, she released three singles last year and has lots of songs that are waiting to be released! Her goal as an artist is to defy social standards; she's a woman who plays electric guitar and writes all of her songs, lyrics and music included. Her goal is to eventually be able to inspire women to do the same!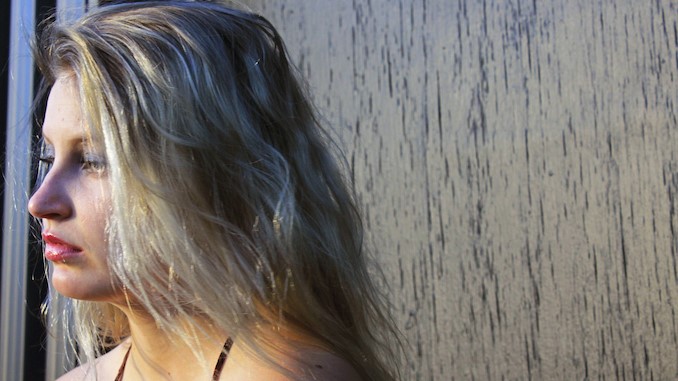 Name:
Anémone
Genre:
Pop/soul
Founded:
I started my solo project in 2021.
Latest Album:
None yet, but my first EP is coming in 2022.
Latest Single:
Faire Semblant (Comes out on Feb 4th)
Favourite musician growing up:
Michael Jackson
Favourite musician now:
Taylor Swift
Guilty pleasure song:
Side To Side by Ariana Grande and Nicki Minaj
Live show ritual:
Putting some makeup on while blasting songs that make me feel confident.
Favourite local musician:
Charlotte Cardin
EP or LP?
I'd say EP.
Early bird or night owl?
Definitely night owl!
Road or studio?
I haven't been on the road yet, so I'll go with studio.
Any shows or albums coming up?
My new single « Faire Semblant », which is my first one in French, is out on February 4th on all streaming platforms!! Also, my first EP is coming very soon!
Where can we follow you?
Instagram | Facebook | Spotify
***
Rapid Fire Montréal Qs
Favourite local restaurant:
I love Else's and La Boulette!
Favourite street in your city:
I'd say Avenue du Mont-Royal because it's always full of action and you can find everything on this street.
Favourite park in your city:
Parc Laurier; that's where I spent a big part of my childhood!
Favourite music venue in your city:
I miss L'Escalier, I used to play there a lot before the pandemic, this venue's vibes were incredible.
Favourite music store in your city:
I'll have to go with Archambault as I work there!