Maryze is a queer bilingual singer-songwriter based in Montreal, originally from Vancouver. Her stormy-sweet alt pop conjures a haunting universe, blending electronic beats with fiery, introspective lyrics.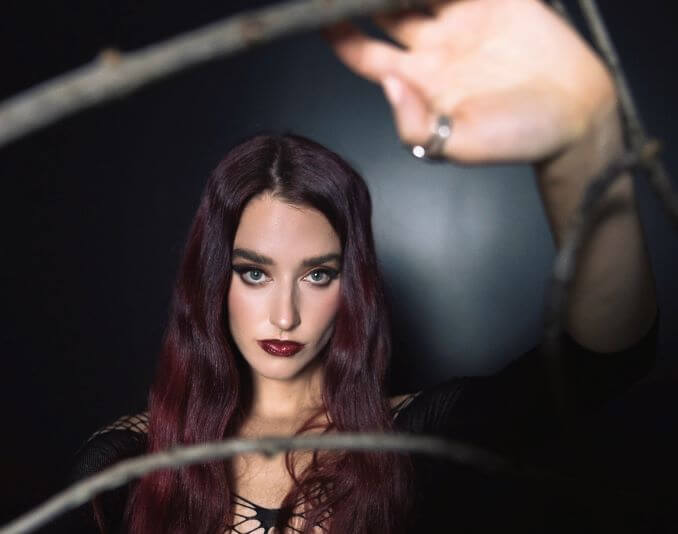 Name:
Maryze
Genre:
Alt-pop
Founded:
2018
# of Albums:
1 EP, First LP coming May 6!
Latest Album:
Like Moons (2019 EP)
Latest Single:
Experiments
Latest Video:
Favourite musician growing up:
Britney Spears, Destiny's Child, Blink-182
Favourite musician now:
Charli XCX
Guilty pleasure song:
No song is a guilty pleasure but "Sugar We're Going Down" is forever on repeat
Live show ritual:
Reminding my anxiety that everything will probably be fine, and creating a look that feels like it accurately expresses how I feel that day.
Favourite local musician:
La Fièvre
EP or LP?
LP to take a full journey
Early bird or night owl?
I used to be a notorious night owl but the pandemic has me rising a bit earlier which I actually am excited about.
Road or studio?
Studio on the road
Any shows or albums coming up?
Montreal album pre-release party April 29 at the Diving Bell Social Club.
Where can we follow you?
@maryzemusic everywhere! TikTok | Instagram | Twitter | SoudCloud
***
Rapid Fire Montreal Qs
Favourite local restaurant:
The new Indian food place on Roy, Plateau Cuisine Indienne, is SO tasty and the portions are huge for pretty cheap.
Favourite street in your city:
Probably Duluth for the cute cats in the window
Favourite park in your city:
Parc La Fontaine because it's pretty much my backyard. I went there every day during the lockdown and it kept me sane.
Favourite music venue in your city:
Diving Bell Social Club
Favourite music store in your city:
Whatever show I'm at, that's where I buy records most.