Shaina Hayes is a folk singer and songwriter based in Montreal. Raised in a small farming and fishing village on Quebec's east coast, Hayes' intrinsic ties to her homeland and distinctive heritage have forged an earnest and glimmering framework onto which her music takes shape.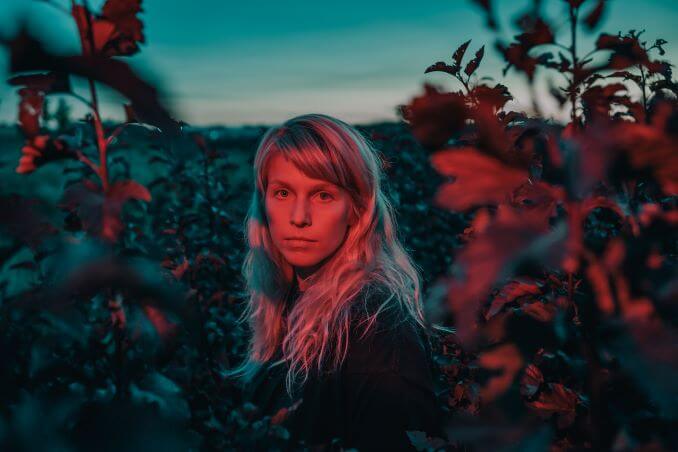 Name:
Shaina Hayes
Genre:
Folk
Founded:
2018
# of Albums:
1
Latest Album:
To coax a waltz (release April 29, 2022)
Latest Single:
My latest single is "Mud"
Latest Video:
Favourite musician growing up:
I believe it was Feist
Favourite musician now:
It is Blake Mills
Guilty pleasure song:
Shania Twain – Any Man of Mine
Live show ritual:
Honestly, just try not to over-caffeinate.
Favourite local musician:
zouz
EP or LP?
EP, definitely
Early bird or night owl?
Early birdy!
Road or studio?
Studio – though we did pack up the studio and bring it on the road (to Shigawake, QC) to record this album, so both!?
Any shows or albums coming up?
Album launch @ Ursa was on May 25th
Where can we follow you?
***
Rapid Fire Montréal Qs
Favourite local restaurant:
My favourite restaurant is Larrys
Favourite street in your city: 
Notre-Dame! I lived in St. Henri for ages so there is a big nostalgia there!
Favourite park in your city: 
Parc Frédéric-Back. Best sunset view in the city! Plus it has these bizarre space-ship-looking spheres scattered throughout the park (something to do with soil remediation, I believe).
Favourite music venue in your city:
Corona Theater
Favourite music store in your city:
Long and McQuade.