For this week's recipe, Sebastien and Sheila Centner shared their Ham & Béchamel Baked Tomatoes recipe from their new book, Eatertainment.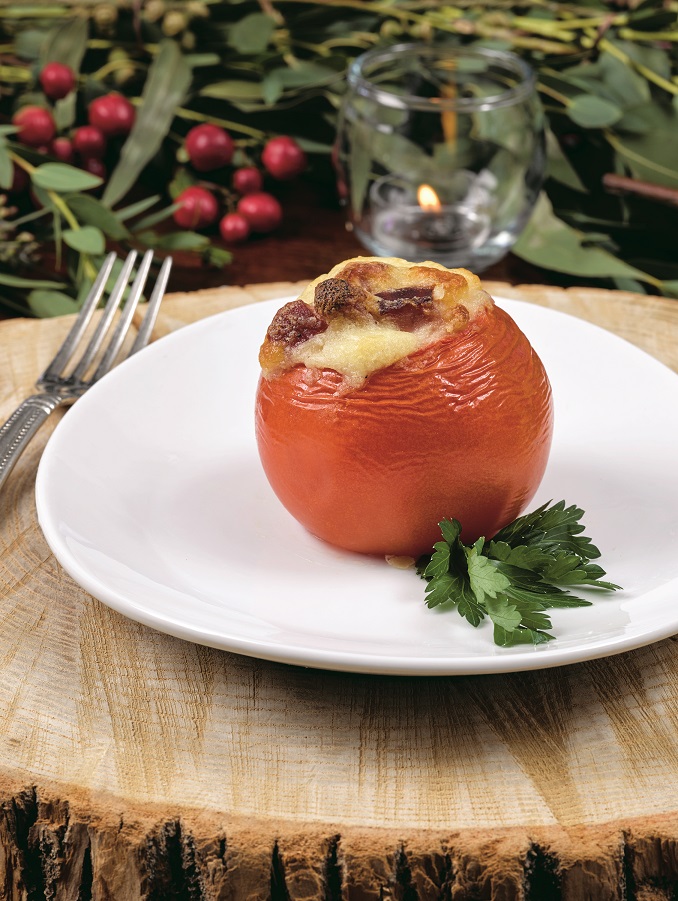 Ham & Béchamel Baked Tomatoes
Yield: serves 6
Prep time: 20 minutes
Cook time: 20 minutes
Ingredients:
-6 ripe medium-size beefsteak tomatoes
– 1⁄2 cup butter
– 1⁄2 cup all-purpose flour
– 2 cups milk
– 1 cup shredded Emmental cheese
– 1 tsp smooth Dijon mustard
– Black pepper
– 8 oz Black Forest ham, cut into
– 1⁄4-inch cubes
Directions:
Preheat the oven to 375°F. Line a baking sheet with parchment paper.
Cut a thin slice from the bottom of each tomato so that it sits flat. Cut the tops off of the tomatoes and set them aside.
Hollow out the tomatoes, removing most of the flesh and seeds, but being careful not to scoop out all the flesh and hit the skin. Place the tomatoes on the prepared baking sheet.
Melt the butter in a small saucepan set over medium heat. Whisk in the flour 1 Tbsp at a time until fully incorporated. Slowly add the milk in a steady stream, whisking continuously until the sauce is totally smooth. Cook this béchamel for 2 minutes, still whisking, then stir in the Emmental. Add the Dijon and season to taste with pepper. Add all the ham to the béchamel. Stir to combine, then remove from the heat.
Spoon the béchamel-ham filling into the hollowed-out tomatoes and bake until the top of the filling is golden brown and bubbling, about 20 minutes. Serve immediately.
***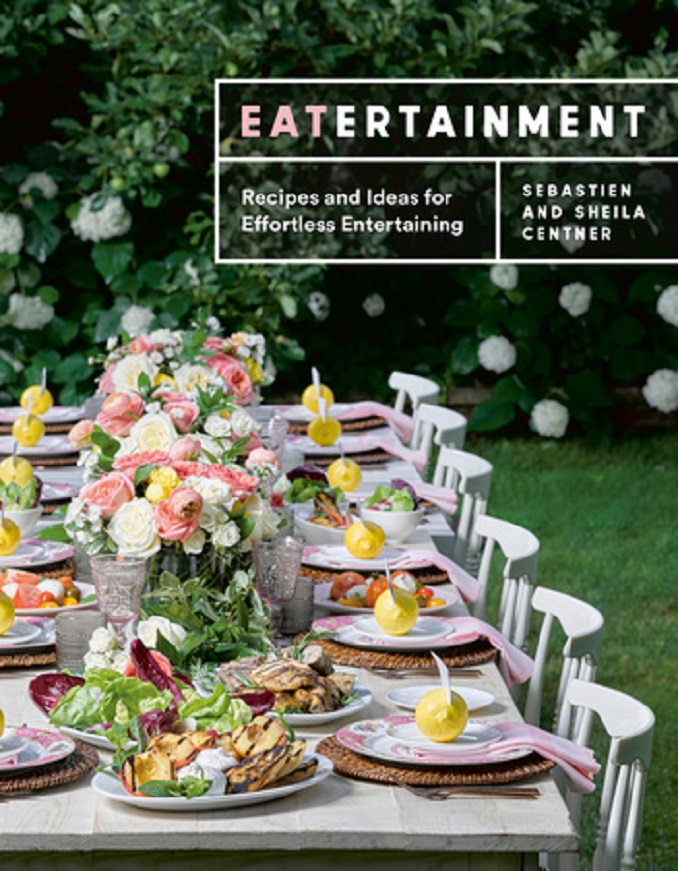 For many people, the idea of planning a dinner party can bring on stress and miss the point altogether: enjoying time with guests. From the owners of leading Canadian event management and catering companies comes Sebastien and Sheila Centner's first book, Eatertainment – a beautifully photographed, all-in-one entertaining guidebook to make entertaining at home as simple as can be.
Sharing their decades of expertise, Seb and Sheila provide readers with practical tips and tricks for entertaining regardless of prep time, availability or budget, with instructions on everything from setting the table, to picking flowers for a center-piece, to even planning an easy loot bag for guests to take home. Featuring more than 140 recipes, 12 different types of events and 3 planning difficulty levels (Simple Entertaining, A Little More Effort and Pulling Out All The Stops), Eatertainment is a thoughtfully-assembled guidebook for anyone looking to host a stress-free gathering – no matter what kind of event you throw.