People unfamiliar with snow usually love it, for a few days anyway, until it doesn't melt for months, forms into dirty banks, and rutted slush. But there is something pretty about the glitter of freshly fallen snow, the way the ice clings to tree branches, and the icy formations of frozen waterfalls. Instead of shoveling snow, or shivering at bus stops, people of old would travel quaintly by horse drawn carriages, cozy under lap rugs.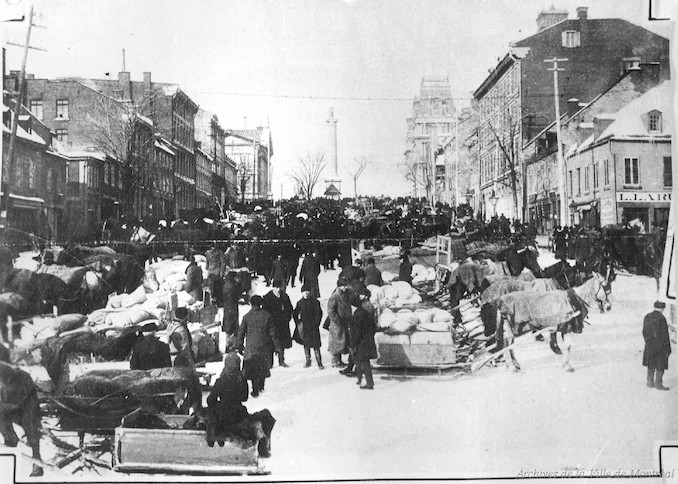 The familiar sight of Mount Royal looks even more picturesque capped with a blanket of snow.
The Montreal Archives hosts a vintage collection of winter landscapes, and tourism posters advertising the province's variety of winter sports, from traversing in snow shoes, to zipping down man-made ice hills. Mount Royal was even home to a funicular, also known by the less fun name the Mount Royal Elevator, a steam driven cable car, from 1884 to 1918. Park designer Frederick Olmsted despised the funicular, and it was dismantled in 1920. A machine to get up Mount Royal seems a bit excessive when it's a nice leisurely hike to the top.
It isn't often ponds are smooth enough, as we're spoiled by ice surfacing Zamboni's, but it's an adventure to skate outside without arena boards to cling to.