The latest novel of Sarah Gilbert, Our Lady of Mile End, is a collection of seventeen interlinked stories that speak to the fabled and romantic neighbourhood of Mile End, Montreal, and Canada. The warm-hearted and well-meant book blends the overlapping inner lives of women, neighbours, strangers, the old generation, and the new, living in the ever-changing Mile End. Gilbert meticulously describes this patchwork of perspectives to expose the vivid heart of the area. A struggling artist cleans an art gallery to pay for her art supplies, an older woman schleps groceries through her neighbourhood, which has become increasingly unrecognizable, while a college professor faces her students' sensitivities and trigger warnings. As the old generation collides with the world of 12-dollar smoothie bars and hot yoga studios, children are coming of age, shedding light on the absurdities of adulthood. Gilbert's authorial voice perfectly suits the stories of the streets between Parc Avenue and St. Laurent. The stories are authentic to the area, as ones you might overhear from the regulars at Café Club Social who stretch their coffees through all hours of the afternoon. Subsequently, Sarah reveals the tensions between the community's lust for spiritual and artistic freedom and the cold facts of gentrification in a neighbourhood that has the crosshairs of big real estate developers set on it.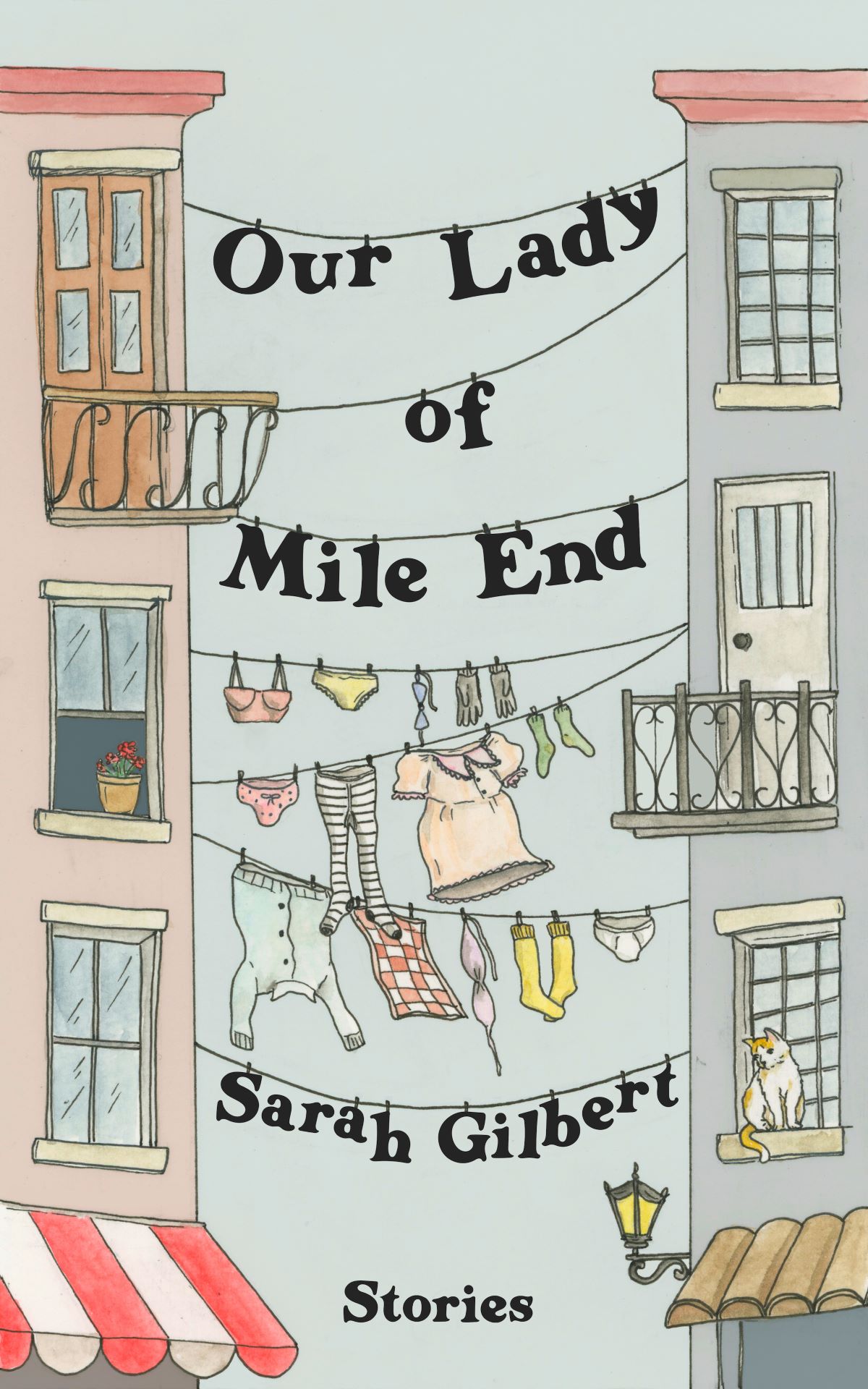 It is more gentrified than in the 90s when Sarah first moved to the neighbourhood mythologized by indie musicians and notable graduates from the artist hot spot – Baron Byng High School, such as Mordechai Richler & Irving Layton. Corporate video game companies rent garment factories, and studio spaces occupied by painters, sculptors, and musicians have been converted into small rental spaces for young professionals. Incessant tourist lines now zig-zag down the hot sidewalks of summer, and selfie addicts pose with their $6 salted caramel ice cream. We can reminisce all day about how much things have changed since the 90s and 2000s, but this story isn't about that. The story says that community is still possible; it says that this community, the Mile End, is resilient. The story doesn't look to the past for answers; it looks to the beating heart of a community that hasn't lost its verve, its warm awkward manners, and insatiable lust for individualism. It's not a bitter story; it's a hopeful one. It encourages readers to get to know their neighbours, smile at the faces in the street, and restore the unity and beauty that Mile Enders sought in vain.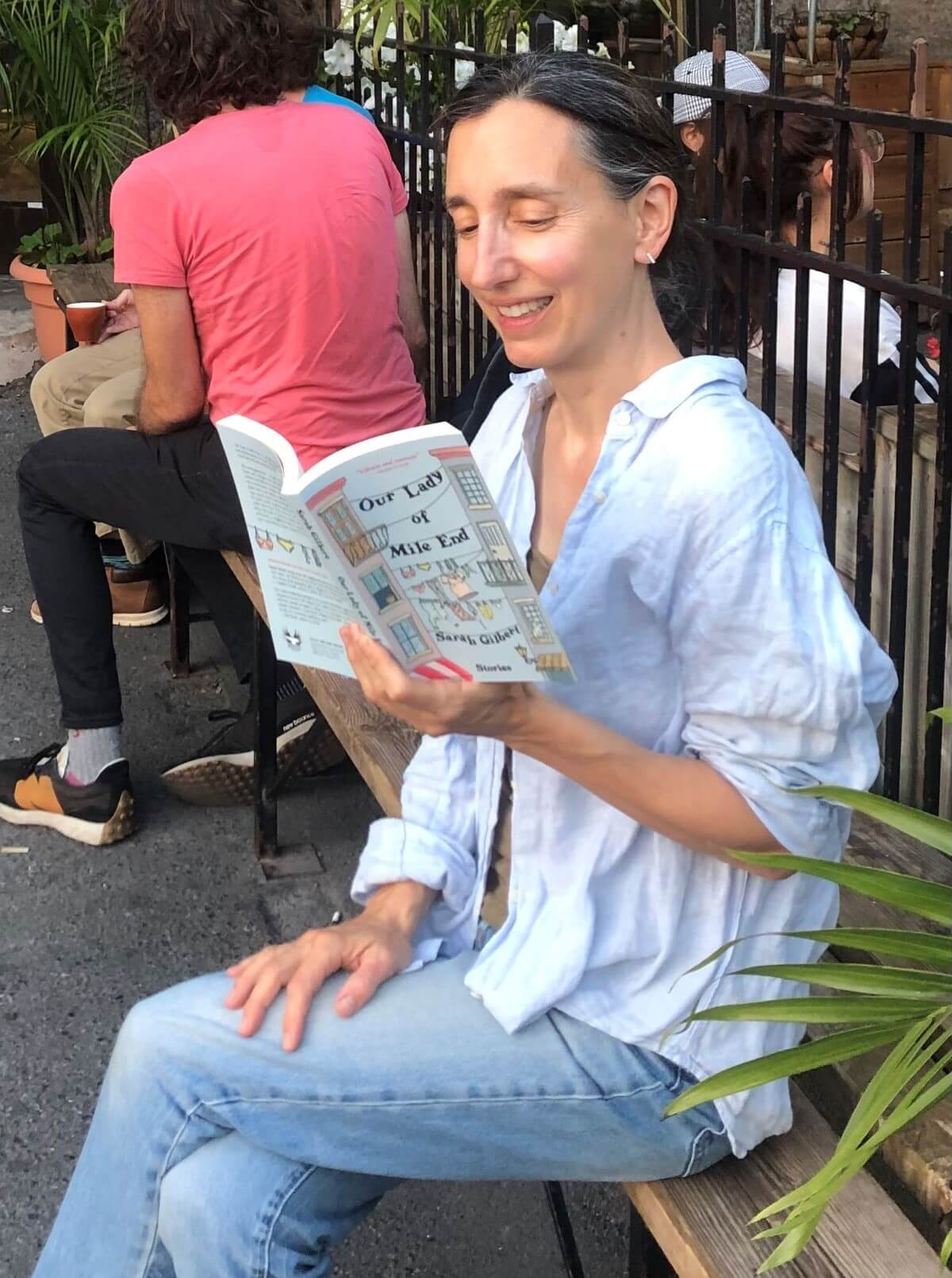 Sarah Gilbert is informed by years of living in the area, having run a popular blog, Mile Endings, in which she memorialized the distinctive personalities and institutions that newer chic businesses have now swept away. She is also a faculty member at Dawson College, teaching literature, and her writing has been featured in various publications. Our Lady of Mile End was released in August 2023, courtesy of Anvil Press Publishing. Interested readers can locate the book at Drawn & Quarterly, De Stiil, Indigo, Paragraphe, and Renaud-Bray.