Pableen Pet Boutique is a retail store where customers can fulfil all the needs of their pets. We spoke with their founder, Mireli Antunes, to find out more about them.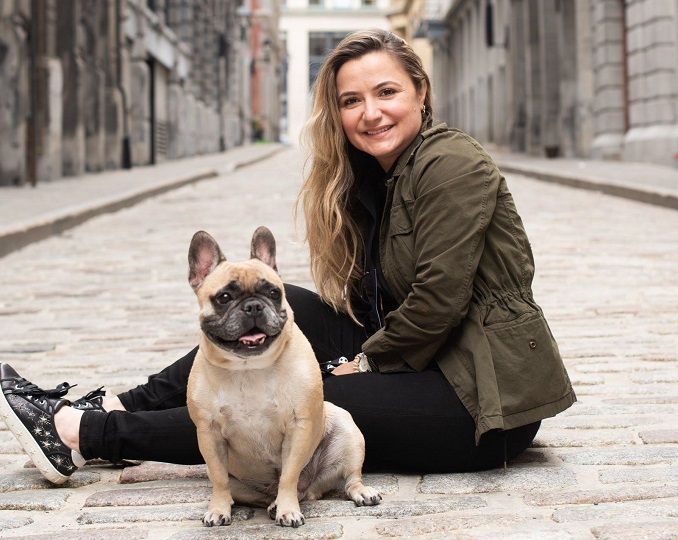 What is your business called and what does it do?
Pableen Pet Boutique celebrates the bond between people and their pets through food, fun, collaboration and connection. Our goal is to bring all-natural, healthy and holistic products to pet parents and their fur babies. We offer high-quality treats, foods, supplements, pet toys, beds and bowls with your companion's health top of mind. Our boutique is filled with natural, organic, vegan, and sustainable options – and at good prices (because owning a pet shouldn't be an expense).
What made you want to do this work?
Once upon a time, I met Pablo (Pableen). And this adorable, fawn-coloured French Bulldog changed my world forever. When I first adopted Pablo, I learned about the dangers of feeding him the processed foods that were readily available and poorly regulated in the mainstream pet food industry. I had seen these foods advertised for years but hadn't realized just how harmful they could be to our pets' health. I vowed to give Pablo the best life possible, and I knew that meant feeding him the best food on the market. After all, better quality food makes for a healthier fur baby and a higher quality of life! I knew Pablo deserved the very best… and realized that there were not very many stores out there that were dedicated to providing dogs and cats with solely healthy food products.
Fueled by my search for healthier options, I decided to open Pableen Pet Boutique. A dedicated pet mom, I understand first-hand what it means to love your furry friend, and I support my clients' desire to ensure their pets are as healthy as can be. I've poured my heart into Pableen Pet Boutique. Pableen has my steadfast commitment to premium quality, natural and holistic pet foods, as well as health care products. And you can rest easy knowing that every product in the store is something I would give to my Pablo.
Pableen Pet Boutique is just one part of the story. Mireli also founded an NGO that rescues abandoned and mistreated dogs. The NGO provides dogs in need with shelter, medical treatment, nutrition and adoption services. In order to give them the best chance at life, a percentage of Pableen Pet Boutique's profits will be donated to the NGO.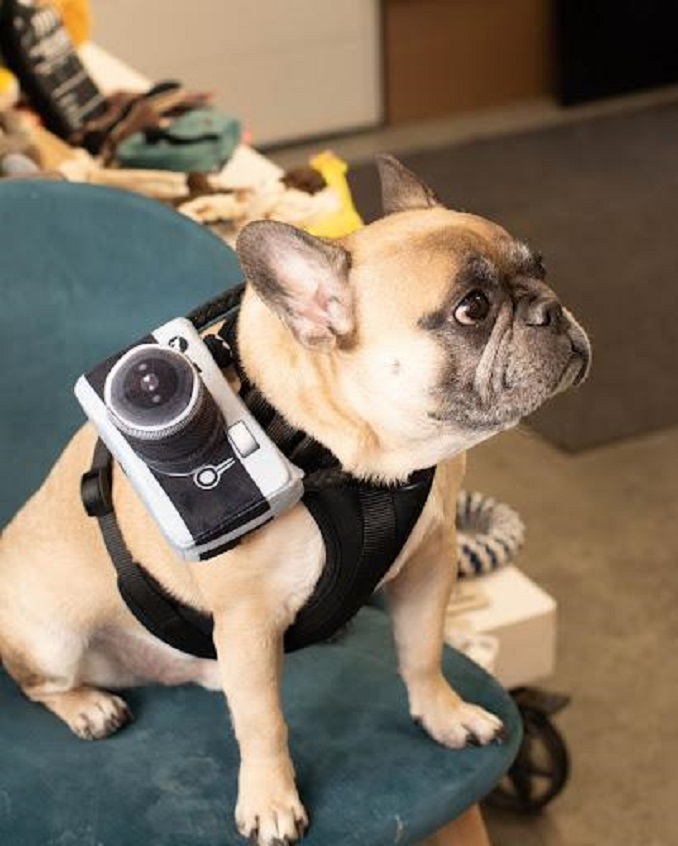 What problem did you want to solve with the business?
The pet industry is crowded. We know that it can be hard to figure out what to feed your pet. What's actually healthy for them? We aim to arm pet parents with knowledge about ingredients, sourcing and business ethics so that you can make the best decision for your family. In order to help get wholesome, healthy food into the bowls of more pets, we vow to offer reasonable pricing and affordable options. Every pet deserves the best. And the best life means fueling them with nutritious, filling and delicious food each and every day.
Who are your clientele/demographics?
Our customers lead a lifestyle in which their pets play a large part, and these pets are often seen as "children" by their owners.
How does your business make money? How does it work?
We are a retail store where customers can find all their needs for their companions. We offer high-quality treats, foods, supplements, pet toys, beds and bowls with your companion's health top of mind.
Where in Montreal can we find your profession?
We are located in Griffintown, a major development neighbourhood.
293 De La Montagne St, Montreal/Qc H3C 4K4, Tel: (514) 925-3335, email: info@pableen.com
You can also visit our website and follow us on Instagram and Facebook.
What is the best question a prospective customer could ask a member of your profession when comparing services? Give the answer as well.
Q: How can I provide the best lifestyle for my companion? What is the basic need to keep them healthy and happy and live as long as possible?
A: By selecting a variety of top-quality raw, healthy, organic and natural pet food products from dedicated suppliers, will help enrich and lengthen the special relationship between pet parents and their loved ones. Due to rampant pet food recalls and the increase in reports of pets becoming ill or dying because of poor quality, deleterious pet foods and treats in recent years, there is a significant, growing demand for natural and holistic pet products within the market, which is being underserved in this regard. Spend quality time together, provide a comfortable and happy environment, and veterinary check-ups and never give them up.
What is the best part about what you do? What is the worst part?
Is seeing our furry friends healthy and happy! We are extremely blessed for having amazing customers and haven't experienced anything bad and hopefully will continue like this 🙂
What is your favourite joke about your own profession?
We always remember the pet's names but not their pawrents 🙂
What are your social media channels?
PAY IT FORWARD: What is another Montreal business that you love?
Sol Medical Spa, Bonita Beauty Studio, Pablo et Mila.