MovingWaldo is a one-stop-shop moving platform that simplifies the relocation process for individuals and families. Embracing a comprehensive suite of services, they facilitate booking trustworthy movers, comparing internet plans, and automating administrative tasks, freeing users from the burden of time-consuming paperwork. We spoke with Philippe Tardif-Michaud, Co-Founder and Head of Sales & Business Development at MovingWaldo, to find out more about what they do.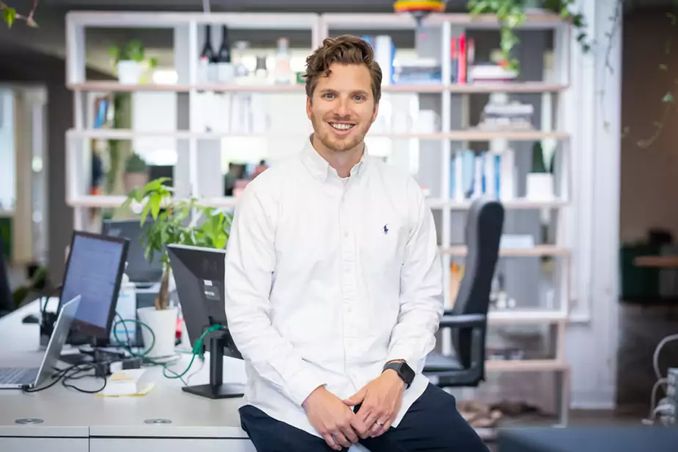 What is your business called and what does it do?
MovingWaldo is a one-stop-shop moving platform that simplifies the moving process for individuals and families. Our comprehensive suite of services includes booking trustworthy movers, comparing internet plans, and automating administrative tasks, which can save users hours of paperwork.
Our recently launched Movers Booking Service pairs you with a free booking agent who reviews multiple Waldo Verified moving quotes on your behalf. Your agent will present you with your best options based on your move criteria. The quotes are calculated across the same metrics for a straightforward comparison, so you can choose and book your move with confidence.
What made you want to do this work? & What problem did you want to solve with the business?
Our co-founder, Guillaume, had to move frequently early in his career and was struck by how outdated and overwhelming the moving process was. He realized there was a lack of technology and trustworthiness in the industry, which inspired him to create MovingWaldo and change the way people move.
We also wanted to address the reputation issue surrounding movers. By implementing a thorough verification process and making our movers "Waldo Verified", we aim to simplify the process for users and ensure they can trust the movers we recommend.
Who are your clientele/demographics?
Our clientele includes people who are moving, thinking of moving, or curious/seeking information about different cities/areas across the globe. We primarily cater to women, families, and couples aged 25-45.
How does your business make money? How does it work?
MovingWaldo is 100% free for users. We generate income through partnerships with service providers. For our Movers Booking Service, we earn a commission from the movers for every booking we make. It's a win-win situation for both our users and the movers.
A key part of our continuing success comes from being able to always connect with the right people, those getting ready to move and connecting them with the services and information they really need.
We have been able to deliver resources based on our customers' specific moving journey through the insights pulled in from our email marketing platform, Mailchimp, and have also been able to identify opportunities for growth using our business's financial data with the QuickBooks integration. Overall, a better understanding of both our customers' preferences and our financial big picture means we are able to deliver a better, more personalized experience, allowing us to boost our customer retention and grow MovingWaldo in and outside the city.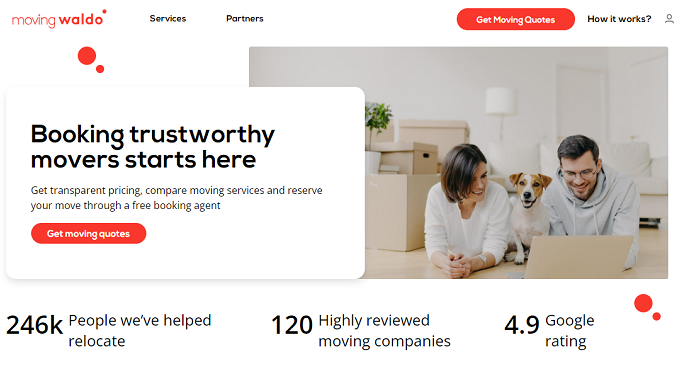 Where in the city can we find your profession?
Although people move everywhere in the world, MovingWaldo has a significant presence in Toronto, where our movers booking service is readily available. Our head office is based in Montreal, serving as our main hub. While we currently offer our services across Canada, we are also making progress in expanding our platform to the United States. We understand that people move to various locations, and our aim is to provide our comprehensive services to as many places as possible.
What is the best question a prospective customer could ask a member of your profession when comparing services? Give the answer as well.
Q: How are moving quotes typically calculated?
A: Moving quotes are typically calculated based on several factors, including the distance between your old and new addresses, the hourly cost of labour, the total relocation time, and any special item fees for bulky or highly valuable items. Some companies may also include additional truck fees or the distance from their warehouse to your residences in the cost. It's important to note that moving quotes are estimates based on average move durations, and the final cost may vary if the actual move takes longer than projected.
Q: How do I know MovingWaldo is considering my individual moving needs when offering solutions?
A: With our clientele, including both individual movers and businesses, we have made it a point to meet the needs of each of these audiences. One way we do this is through our newsletter, which offers tips, tricks, and products to support each journey based on your specific moving process and timeline. Our newsletter, sent using Mailchimp, allows us to deliver a variety of emails each to a different audience that's segmented based on customer preferences and interactions with our site to make sure we are anticipating and delivering the information to make each step of the move a success.
What is the best part about what you do? What is the worst part?
The best part about what we do is witnessing the relief and satisfaction our users experience when we help simplify their moving journey, for free! We take pride in making a stressful process more manageable and saving our users time and effort.
The worst part is that, despite our best efforts, we can't eliminate all the challenges and hiccups that can occur on moving day. We aim to provide excellent service and a smooth transition, but external factors beyond our control can affect the moving experience. In such cases, our agents assist clients in discussing claims with the moving company, adding influence to resolve their cases.
What is your favourite joke about your own profession?
In Canada, we created this professional persona from scratch! The irony lies in the fact that there are currently no jokes circulating about us… at least, not yet. As the saying goes, we tease those we love. In that sense, we are working relentlessly in that direction.
Where can we follow you?
You can follow MovingWaldo on Facebook, Instagram and LinkedIn. Also, don't forget to sign up for our newsletter.
PAY IT FORWARD: What is another local business that you love?
Next to our office, our team loves to indulge in the delicious croissants and coffee from Première Moisson, a local bakery.