Phoenix Books sells used books as well as some new and local books and art. They also hold artisan pop-ups, poetry readings and other events at the store. We spoke with their owner Melanie to find out more about them.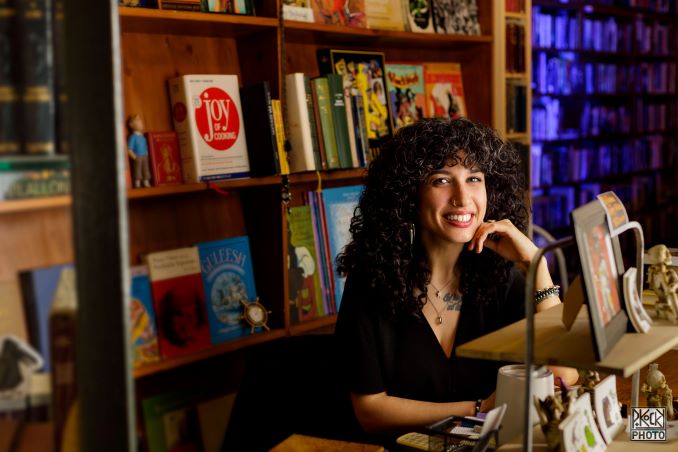 What is your business called and what does it do?
My business is called Phoenix Books. I sell used books, along with some new and local books and art and I hold artisan pop-ups, poetry readings and other events at the store.
What made you want to do this work?
My love for books and the neighbourhood of NDG. I wanted to make the store a space for community and for creatives to support each other.
What problem did you want to solve with the business?
I feel that a lot of us are always so wound-up and in a rush with being so busy in life.
I want to give people a calm and stress-free environment where they can slow down, breathe and explore the shop. I think real-life human connection is very important as well and having events where people can get together and be social with each other is a wonderful thing.
Who are your clientele/demographics?
People of all ages come to the store. Young people still love to read and love to have a physical book in their hands. I've also grown an attachment to the poetry community. I've had many events with them such as book launches and readings and I am putting together a regular open mic where anyone can share their works of poetry and fiction. I love carrying their books and reading their work as part of my Poetry Corner series on the store's social media. They have been extremely supportive of the store and I'm grateful to have this relationship. I also recently had a concert for kids with facepaint and bubbles and next week, I'm screening a horror movie from the 1970s, which may have some people who enjoyed it when it came out as well as people discovering it now.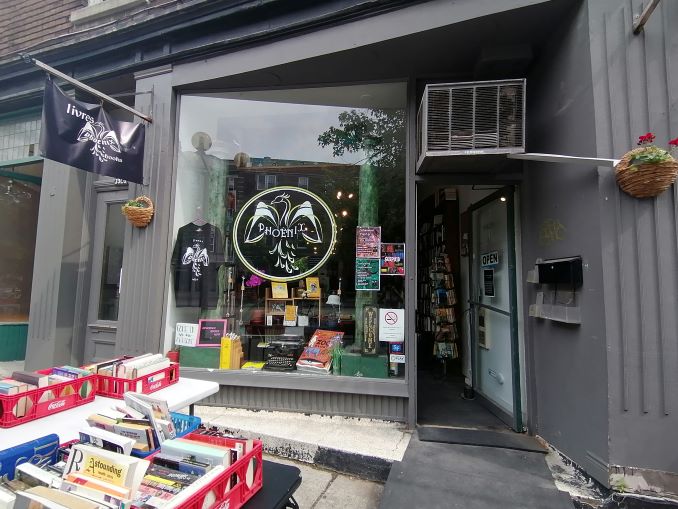 How does your business make money? How does it work?
I keep my books as a curated combination of what I like to read and what people tend to look for. I buy my books from people that come in when I am able to, and I also give store credit and accept donations of books. I try to have something fun going on every week to give people a reason to come. When you come to Phoenix, you never know what you might find!
Where in the city can we find your profession?
5928 Sherbrooke Street West. In NDG.
What is the best question a prospective customer could ask a member of your profession when comparing services? Give the answer as well.
This is a hard question for me to answer. There aren't many used bookstores in Montreal and I think it's very important that we exist. I love to give my support to all of them and I think what sets us apart is that each of us add our own personal touch to it. From the book selection, to the shop's decor, to the music that plays while you browse. It gives people a reason to discover all of us!
What is the best part about what you do? What is the worst part?
The best part is connecting with people. I've met so many wonderful people doing this and I love hearing their stories and providing a space that makes them feel happy and comfortable. Owning this business has a never-ending to-do list and it's not always financially stable, but it is definitely a labour of love.
What is your favourite joke about your own profession?
The imaginary competition between me and the other used bookshop in our neighbourhood, Encore Books. I like to recommend them and visit their store and they've been very supportive of what I do. Much love to them!
Where can we follow you?
You can also sign up for the weekly newsletter
PAY IT FORWARD: What is another local business that you love?
I love Rudston-Brown Vintage, owned by my lovely friend Amanda. She has a beautifully curated shop of vintage clothing and accessories right across the street from Phoenix at 5879 Sherbrooke Street West.