Rightful Owner is a Montreal clothing brand that creates unique statement pieces. We spoke with Founder, Rose McMahon, to find out more about them.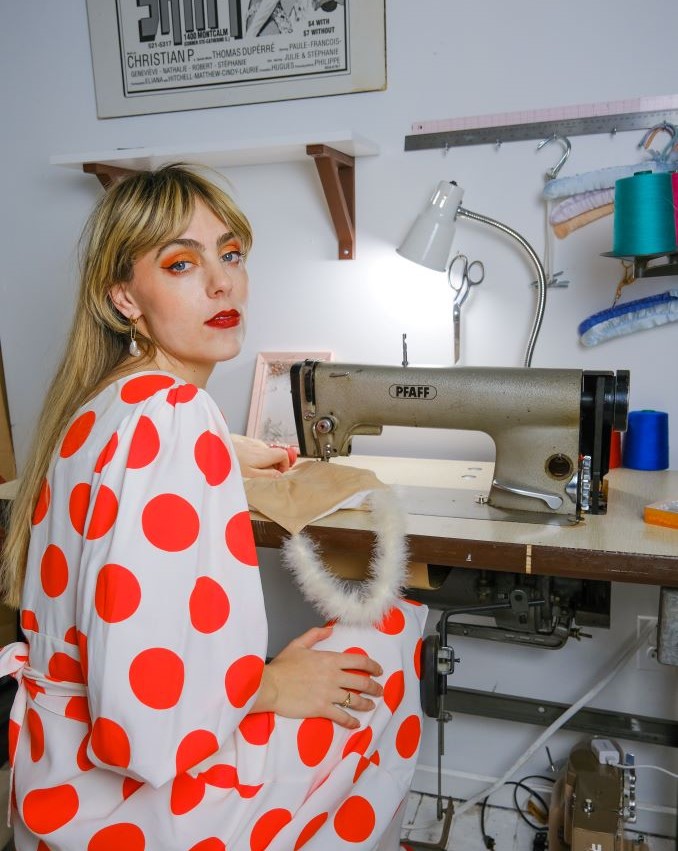 What is your business called and what does it do?
Rightful Owner is a womenswear line of clothing made ethically in Montreal
What made you want to do this work?
I've always had a passion for fashion and making clothing came very naturally to me, my mother, my grandmother, they all knew how to sew and made their own clothes. After university, I started making clothes for myself and it kind of just grew from there.
What problem did you want to solve with the business?
The clothing I started making was very artistic but it was difficult to sell because there was no real place for it in your day to day life. Once I had babies I had a real need for practical clothing, and this really solved my business issues as well.
Who are your clientele/demographics?
I think I sell to such a wide variety of people, the person just has to love the item or get excited by what I am creating. But if I had to nail down a demographic I would say women in their 30s and 40s.
How does your business make money? How does it work?
I produce the clothing here in Montreal and sell it, through stores and online. I just have to sell more than the cost to produce which I have always been able to do.
Where in Montreal can we find your profession?
You can find my items in a variety of stores in Montreal, General 54, Station Service, Lot 80 Est, and Coureurs des Jupons for now, hopefully more stores soon!
What is the best question a prospective customer could ask a member of your profession when comparing services? Give the answer as well.
I think clothing is really personal, so it's not something I would suggest they ask. I think the best thing to do is go out there and try some pieces on and see what speaks to you, what makes you feel chic and happy and comfortable.
What is the best part about what you do? What is the worst part?
There are so many great parts! Of course, designing the clothes gives me massive amounts of joy, but I also love to work with other creative people, and I always meet the best people on this job! The worst part is organizing everything I would say, it can be tedious and tiring!
What is your favourite joke about your own profession?
That it's glamorous because it just really isn't. It's hard work, and everyone who works in fashion knows that it's only the finished photo that looks glamorous!
What are your social media channels?
I am mostly on Instagram but I am also on Facebook.
PAY IT FORWARD: What is another Montreal business that you love?
I love Coureurs des Jupons and all the Montreal stores and designers really!