Among the many cats looking for a family is lovable 15-year-old Pinpin, who is sure to melt your heart. The Montreal SPCA team has fallen in love with his wonderful personality and gentle soul. Pinpin truly deserves to find a loving family to care for him! Very sociable, easy-going and not the least bit shy, he loves getting attention from humans and, with that, being pet a whole lot. In return, Pinpin will say thank you with lovely purring and soft meowing.
Like many older cats, Pinpin suffers from diabetes, but that doesn't stop him from enjoying an excellent quality of life. He is looking for a caring family who will give him a shot twice a day to keep his condition in check. However, you should know that this is a perfectly manageable situation, considering how docile Pinpin is. He also needs to be fed special food and monitored by a veterinarian, who will make sure he's doing well.
Adopting Pinpin is the beginning of a wonderful adventure guaranteed to bring a lot of interaction! Your company will play an important role in his life, and you'll form an exceptional bond-guaranteed! Do you have room for him in your home? Pinpin will be eternally grateful!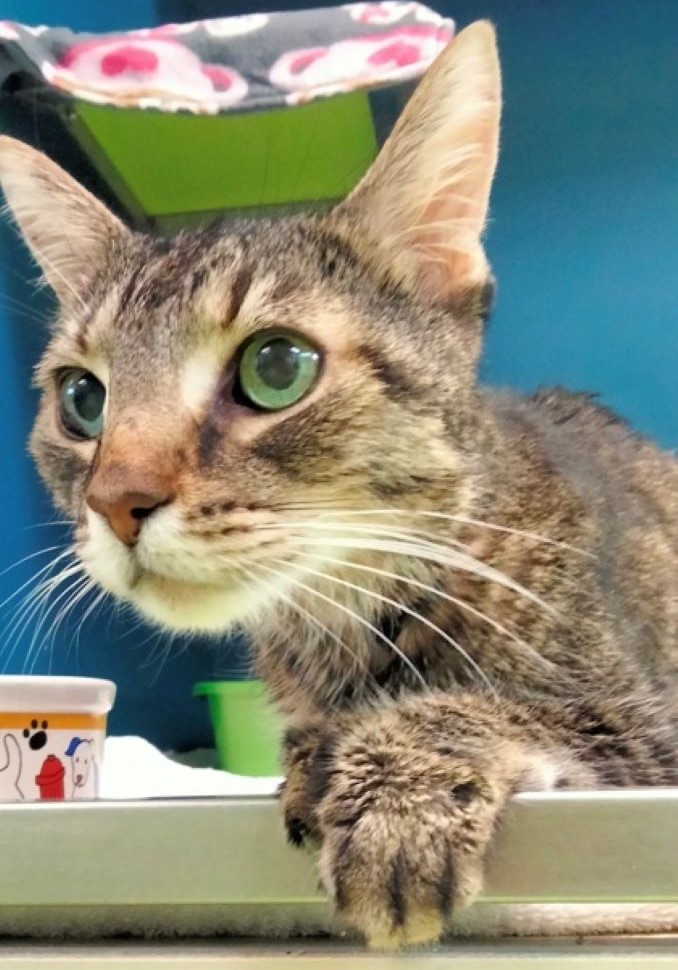 Pinpin
AGE: 15
SEX: Male
BREED: Domestic Medium Hair
SIZE: S
COLOUR: Brown
DECLAWED: No
If you would like to adopt this cute cat, don't hesitate to fill out the online adoption form!
About this column:
Each week we feature animals available for adoption from local shelters in the Montréal area with the hopes that our readers will assist in finding good homes for them. If you, or someone you know, has the resources to take care of one of these animals, please do get in touch with the appropriate shelter via the links provided.