Montreal-based R&B-Latin Pop artist JACE Carrillo is a Canadian-Venezuelan with one million streams across platforms. JACE's music has the versatility and borderless, universal appeal that finds a sound of his own as a reminder of Bruno Mars, Enrique Iglesias, Lauv, Reik, Danny Ocean, and many others. JACE was recently recognized with his first award at the 2022 Venezuelan Pepsi Music Awards, where he won Best Electronic Music Video for "The Rhythm of Life" from his debut album, "JACE". He has collaborated with a number of world-renowned producers and musicians combining Pop with traditional American styles and Latin rhythms. His career rose to fame after participating in La Voix (The Voice), and now after some years of releasing original music on digital platforms, he is set to release his highly anticipated sophomore album "Phenomena" in 2023 with the support of the Juried Sound Recording Grant from FACTOR Canada.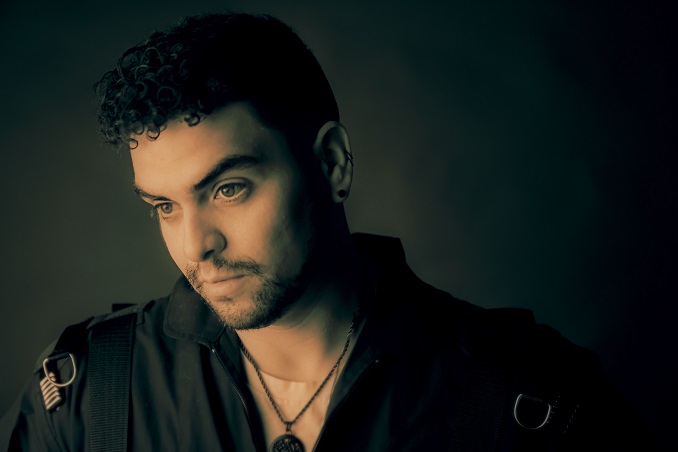 Name:
JACE Carrillo…with two Rs and two Ls
Genre:
I'm embracing a little bit of everything nowadays, so I guess Pop, Latin Pop
Founded:
2017
# of Albums:
Dos (2): "JACE" (2021), and now "Phenomena" (2023)
Latest Album:
Phenomena (August 2023)
Latest Single:
'Moviendo'
Latest Video:
Favourite musician growing up:
Justin Timberlake…and Reik (a mexican band)
Favourite musician now:
Lauv…mixed with One Republic, Ric Hassani, and Yera
Guilty pleasure song:
Hahaha I have many, but I'll give you this one: "Aserejé" by Las Ketchup
Live show ritual:
Before I go on stage, I like to take a few deep breaths, do some push-ups, drink water…bathroom…water…and pray
Favourite local musician:
Zach Zoya!! Genius…Revel!!..and my bro Myles Castello and What If Elephants (Joey) whom I got the chance to collab with
EP or LP?
Did you say my upcoming album "Phenomena"? lol…I love both formats, but I kinda miss the waiting for a full-length album release in this nowadays industry.
Early bird or night owl?
Early bird gets the worm! (in Spanish it's: Quien madruga Dios lo ayuda!)
Road or studio?
Both! I love being in the studio and working on new music, but I'd like to transition to Road…I want to go on a tour
Any shows or albums coming up?
"Moviendo" is my new AfroPop song in Spanish (perfect for the summer)…it's the 5th single already from my 2nd album. Then I'll get another single release before announcing a date for "Phenomena"
Where can we follow you?
You can follow me on Instagram and TikTok, and check out my website.
***
Rapid Fire Local Questions:
Favourite local restaurant:
All the places that can sell Arepas-Tequeños (Venezuelan food), and empanadas (like La Maison d'Anita)..but honestly right now I really love going to Chez Janine in Verdun, Mtl
Favourite street in your city:
Rue Saint-Paul in Old Montreal. Even if little by little I'm falling in love with Wellington Street in Verdun. Honestly, It is hard to say, Montreal is gorgeous in the summer
Favourite park in your city:
Jean Drapeau!! It's where I recorded the video for my song "The Rhythm of Life". I love that it's such an important island for the city: F1, La Ronde, Casino, and at the same time the perfect spot to connect with nature and be '"far" from the noise of the city
Favourite music venue in your city:
There are cute and cool small venues in Montreal, but I honestly dream of Bell Center as a venue
Favourite music store in your city:
I buy online actually…I like Long & McQuade