Sunray Minor is the moniker for the musical productions of 24-year-old multi-instrumentalist Juan Andres Jimenez. Initially born in Caracas, Venezuela, Jimenez has lived most of his life in Canada growing up in Georgetown, ON outside Toronto. He moved to Montreal in 2021, where he manages his production, mixing, and mastering studio: Demonhead Recordings. With a few listens through the Sunray Minor discography, it is difficult to pinpoint a specific style outside of the large umbrella of independent or experimental music. This stylistic fluidity is a product of Jimenez's belief that genre doesn't exist, and that all styles of music are intertwined in essence and less categorized or exclusive than we are often led to believe.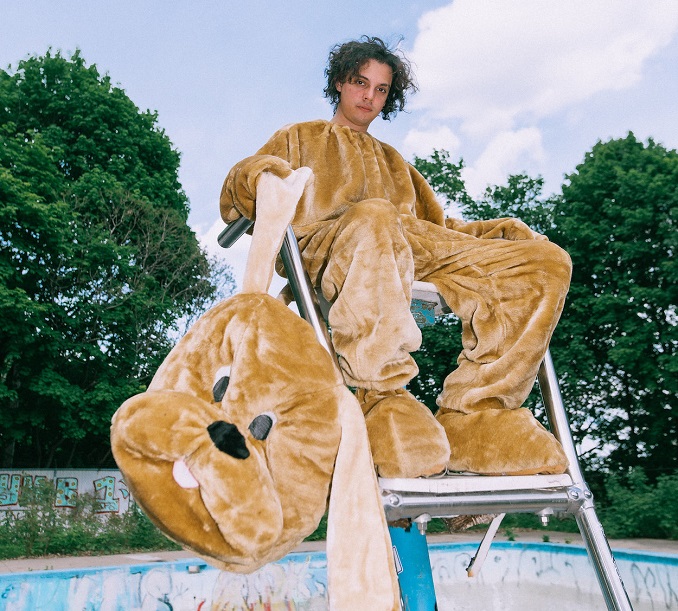 Name:
Sunray Minor/Juan Andres Jimenez
Genre:
Alt-Folk, Alt-Rock, Alt lol
Founded:
2018
# of Album:
1LP, 2 EPs
Latest Album:
One Day, Maybe…
Latest Single:
Life of the Party
Latest Video:
Favourite Musician Growing Up:
Queen without hesitation
Favourite Musician Now:
Quite a few, but one I keep coming back to is Kate Bollinger
Guilty Pleasure:
Oasis (might be guilty to some but I am proud)
Live Show Ritual:
Rehearsing the day off to warm up
Favourite Local Musician:
nimbustwokay
EP or LP:
LP
Early Bird or Night Owl:
Night owl for sure, I find I'm most creative at night.
Road or Studio:
I've been holed up in a studio for 4 years making this last album so I'm enjoying being on the road more with my friends European Suns and Frown Line.
Where can we follow you?
***
Rapid Fire Montréal Qs
Favourite local restaurant:
There's a Brazilian-owned coffee shop near my house called Café Zezin. Great coffee and pastels!
Favourite Street in the City:
St. Laurent, love the energy of the stores and music venues in the plateau. It also has my favourite arepa restaurant "Bocadillo".
Favourite Park in the City:
Molson Park because it's near my house, a great place to people watch and relax.
Favourite Music Venue in the City:
Right now "Bar le Ritz", seen a lot of great shows there. However, the "Corona Theatre" is coming in a close second! Honourable Mention: The BOG.
Favourite Music Store in the City:
Broken Headstock