We had the chance to catch up with Montreal-based DJ The Holy to learn more about his style and projects.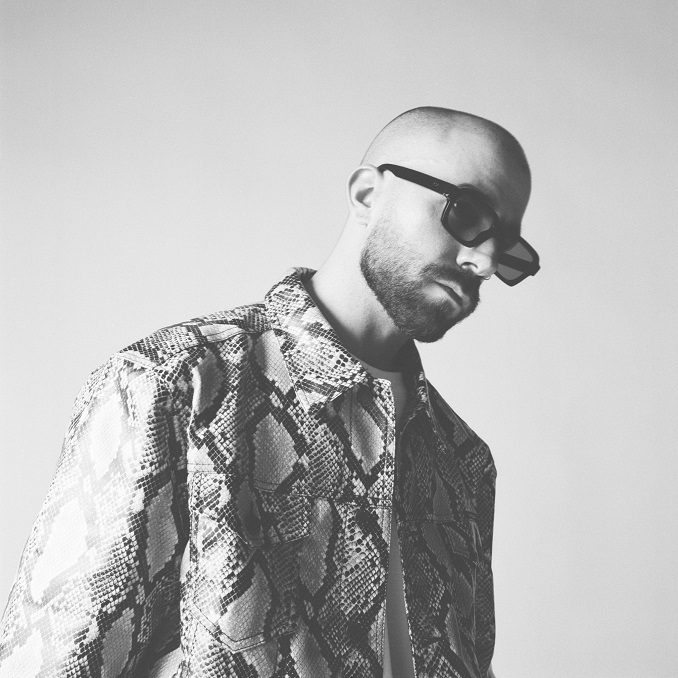 Name:
Olivier Lamontagne
Genre:
𝗚𝗞𝗦®, it's a blend of House music and Techno inspired by the 90s-00s era with the avant-garde modern touch of today.
Founded:
2017
# of Albums:
2
Latest Album:
V1510N
Latest Single:
One time
Latest Video:
Favourite musician growing up:
I've obviously listened to so many genres of music and artists but I would say most notably Limp Bizkit, Metallica and 50 Cent, you know, like most kids in the late 90s. However, it was acts such as Crookers, Justice and Bloody Beetroots that opened up a whole new world for me and got me into electronic music at a later time.
Favourite musician now:
No shame here, Dua Lipa. She's just so good in every way. I'm pretty sure I'm in love with her.
Guilty pleasure song:
Kylie Minogue – Can't Get You Out Of My Head.
Live show ritual:
I usually head out to the gym first thing in the morning to get the juices flowing. I also like some alone time ideally in a studio in the afternoon to finalize my playlists and try to find some last-minute bangers. I love a pre-show dinner with some friends whenever I can. I never want to lose sight of how all of this is supposed to be fun as opposed to work, and nothing says fun like sharing good natural wine with pals to set the mood right before a show.
Favourite local musician:
Impossible to pick one – Jean Leloup comes to mind. Kaytranada as well, such a Montreal legend. Then as far as a fresh new upcoming talent it'd definitely go with Isabella Lovestory, check her out!
EP or LP?
EP
Early bird or night owl?
Definitely a night owl, my inspiration always comes after the sun goes down. There's something about obscurity – or just the nocturnal energy that allows me to focus and channel my inspiration more efficiently.
Road or studio?
I love the peace and quiet of a studio, especially mine in Montreal. Time flies in there and it really is a comforting environment for me. That said, the road is filled with adventures and that's why I really can't wait to travel again, discover crazy pockets of life and meet inspiring people. The key is to balance both wisely.
Any shows or albums coming up? 
My EP "VORTEX" came out on September 9th. It essentially showcases a darker, deeper sound and my signature 𝗚𝗞𝗦®. I've been playing some of the songs on it at festivals this summer and crowd reaction and love have been overwhelming.
Where can we follow you?
Spotify | Apple Music | Instagram | Facebook | YouTube
***
Rapid Fire Montréal Qs
Favourite local restaurant:
Maison Publique is just so good.
Favourite street in your city: 
Laurier Avenue: really cute and safe. The vibes are just right, restaurants are great there too. Laurier really has a lil' something that you can't find in other Montreal neighbourhoods.
Favourite park in your city:
Laurier Park, again. Summer weekend afternoons there is such a fun time. You'll always run into some people that you know and the pool there is awesome too. Just a clean, cool spot in my opinion.
Favourite music venue in your city:
As far as exterior instalments Piknic Electronik & Igloofest are my favourite places to play and just hang around for sure. Then typical venues I'd say Francesco's in old port and Newspeak as well.
Favourite music store in your city:
Moog Audio